As much as technology ensures the success of a firm, the project managers are the real force that drive a firm throughout the process of becoming successful. They are responsible not only for their teams but for the overall growth and survival of the firm.
A lot of times aspiring team members wonder what exactly does it take to be a project manager. Although there is no single quality to pinpoint, a lot depends on how a project manager overcomes challenges and facilitates productivity.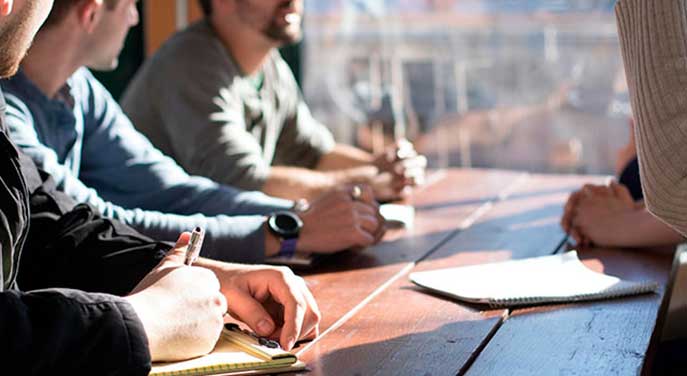 We have listed below top attributes that help you in becoming an effective project manager:
To lead teams, a project manager must possess effective communication skills. It is crucial for ensuring everyone understands their role within the project. It is also equally important for a project manager to encourage communication and get feedback from team members. Asking team members for their opinion makes them feel valued and an important part of the team.
Be a strong and unbiased leader:
One of the most crucial attributes of an effective project manager is strong leadership skills. A project manager is not supposed to dictate but lead and motivate the team to perform to the best of their ability. At the same time, it is a project manager's responsibility to be unbiased in order to be respected as a leader.
Foster collaboration amongst team members:
It's no secret that a team is more effective and productive than an individual. This is why a project manager must foster team collaboration. With their team building skills a manager can drive team members to work in unison by keeping their egos aside. A project manager is responsible for encouraging team members to work together towards a common goal – the success of the project.
Make use of management tools:
Effective project managers make use of project management software to manage team members and better allocate tasks. Apart from helping you plan and organize projects, a project management software allows your team members to manage their work progress and collaborate effectively. It includes task management, resource management, risk management and much more to help you better manage the workflow.
Being proactive means staying ahead and taking control of a situation rather than reacting to an issue later. A proactive project manager keeps all team members involved to avoid miscommunication as it is the most common reason for conflicts. It is also vital to hold team members accountable for their role and ensure they meet expectations.
A project manager is responsible for delegating work as per a team member's capability and expertise. At the same time, they should be able to manage expectations by keeping team members aware of their responsibilities and warning them beforehand about any challenges. Having the ability to understand how competent someone is helps you foresee any possible issues that may arise during the process and tackle them efficiently.
An effective project manager must steer clear of micromanagement at all costs. Supporting your team is very important to ensure quality results, but it is counter productive to constantly try to control what every team member is doing. Instead of scrutinizing every activity, show faith in your team members to fulfill their responsibilities. Try to look at the bigger picture and focus on managing the workflow, not the people.
Conclusion:
Regardless of the way you enter a project management career, having the essential qualities and experience will ensure that you are counted as a successful project manager. Are you a project manager? Are there any important attributes you possess that we missed? Let us know in the comments below!
---
This content is a joint venture between our publication and our partner. We do not endorse any product or service in the article.