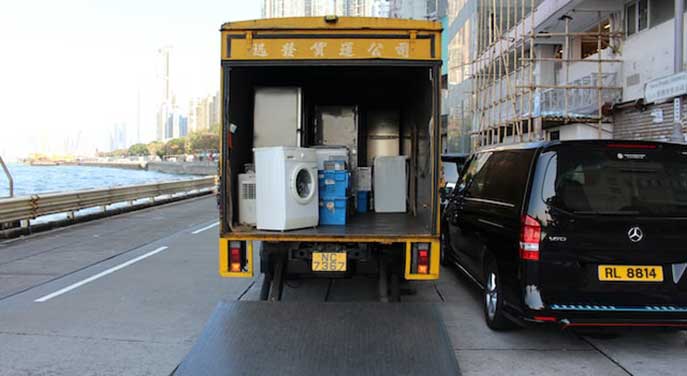 You need to consider several factors when you are looking forward to move to a new home. On top of gathering logistics and figures, you will probably need a moving company. Hiring a moving service is one of the best ways you can use to simplify the whole moving process. Even though you spend a lot of money on the moving service, there is a relief knowing that someone else is taking all the stress.
The best thing about hiring a professional mover is that they will take the heavy lifting and make your day smooth while freeing up time to do other important things. Most people rely on friends to move, but when they get enough money, they go for professional services for safe and secured transportation, packaging and reassembling. Therefore, when you want the best moving company, you should consider the below factors first.
Recommendation from people you know and trust
A small Google search might not be the solution or the most reliable place to search for the right moving company, but your relatives and friends definitely are. You will likely know your friends, neighbors or family members who have used a moving company before. Therefore, ask them who they will recommend, why and the experience they had with a particular moving company.
You will benefit from the information that is probably not indicated on the company's website. Thanks to information from your trust circle, you will know what to expect while working with a certain moving company.
Track record
You can choose to risk with a new moving company in the market, but the one that has been in the business for a while is the best. Do small research on the internet to get some info about a moving company as far as keeping rates fair, being on time and property safety is concerned. Unless you have a trusted recommendation on a new moving service, always go with the company that has proven their competence severally.
Reviews
Don't always go for the first moving company you get. Always have several options. Use online review sites to know more about potential companies before selecting the right one. People will always leave reviews if they had a really bad or good experience.
Positive and negative reviews play an important role when hiring a moving company. Reading people's experiences with different moving companies will give you clues on important variables to consider or avoid when working with the same company.
Moving rates
Different companies offer different services despite all of them being moving companies. This will lead to a difference in prices attached to services based on the number of moves you will need and the hours involved. The base rates will not include additional costs for heavy and large objects and packaging materials you need.
You will not get the exact estimate unless the moving company inspect the stuff you want to be moved. Therefore, ask for additional costs, and if the company is reluctant to offer that information, move to more transparent professionals.
---
This content is a joint venture between our publication and our partner. We do not endorse any product or service in the article.