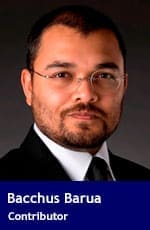 British Columbia's health ministry recently announced it will invest $10 million to increase surgical capacity, with an eye on reducing wait times. Part of the plan involves contracting some surgeries out to private clinics, which now become temporary partners in the effort to deliver timely universal healthcare. This is sensible policy, but only a small step in the right direction.
Like the rest of Canada, B.C. has struggled with ballooning wait times for decades. Patients in the province wait twice as long today for treatment (after seeing a GP) as they did in 1993. They also wait almost five weeks longer (after consultation with a specialist) than what physicians consider clinically reasonable (which can lead to increased pain and suffering, and poorer medical outcomes). Further, about 9,800 patients left the province (likely at their own expense) to receive treatment outside Canada's borders in 2014.
The government monopoly on healthcare is clearly failing British Columbians.
While the ministry's long-term plan includes a host of new policies to help tackle wait times, the announcement to use public funds to contract private facilities (at least in the short-term) is a bellwether for changing perceptions of the role of the private sector within a universal framework.
This policy is nothing new in Canada (or elsewhere). In fact, it broadly emulates what Saskatchewan has been doing for almost four years now. In 2010, the province began contracting third-party providers for certain day-surgery procedures (cataracts, knee ACL repairs, etc.) and diagnostic services (CT scans in 2010, and recently some MRI exams). The result? Added surgical capacity and shorter wait-times at a lower cost per procedure. In fact, even some British Columbians (such as Workers Compensation Board recipients) have had expedited access to care through private providers for some years now.
In other well-respected universal healthcare systems around the world, there is even greater private participation. For example, Switzerland, the Netherlands and Germany, all employ private competition in the delivery of healthcare, and require patients to pay premiums, co-payments and deductibles. Notably, these countries perform better than Canada on measures of quality and wait times, while ensuring universality is maintained through subsidies and public safety nets.
Unfortunately, the ability to implement the sort of reforms required to successfully emulate these countries likely falls beyond what B.C. can do within the confines of the federal Canada Health Act. While the recent announcement is certainly a small step towards delivering universally accessible services in a (slightly more) timely fashion, it falls short of a long-term solution to the province's wait time woes. As a "one-time" targeted fund, with only limited private-sector involvement, the odds are that we'll be back at square one as soon as the province has burned through the cash.
However, the fact that the province is beginning to embrace the private sector as a partner in the quest to achieve the goal of universality is a good start. It's high time we relegated the public/private debate to a position that is secondary to patients' needs.
Bacchus Barua is a senior economist in the Fraser Institute's Centre for Health Policy Studies.
Bacchus is a Troy Media contributor. Why aren't you?
---

The views, opinions and positions expressed by columnists and contributors are the author's alone. They do not inherently or expressly reflect the views, opinions and/or positions of our publication.