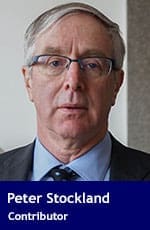 Just days before the extended deadline for the Canada Summer Jobs program, David Acco still can't reconcile what the federal government wants employers to do as part of a new application process.
"It's crazy," Acco says from Montreal. "I would never tick the box they want me to tick. They should be looking at this strictly in terms of somebody being employed, not in terms of what I believe."
But Acco's business, Acosys Consulting Services Inc., might be of significant interest to a government that has made Indigenous reconciliation a cornerstone of its first mandate.
Acosys is not a religious institution, a faith-based charity or a non-governmental organization, unlike most organizations protesting the application's "attestation clause," which obliges them to support the "right" to abortion.
In fact, it's a for-profit business offering technology integration and human resources counselling. Its clientele is primarily Indigenous Canadians working in partnerships with Ottawa.
Acco is a Cree-Métis from Saskatchewan with an MBA, and graduate program certificates from York and McGill universities. His wife and business co-founder, Julie Lepage, is a lawyer, human resources expert and member of the Nipissing-Ojibway First Nation.
"As an Indigenous person, what I care about is Indigenous youth getting into the STEMs (science, technology, engineering and mathematics), and into management positions," Acco snaps. "But the message I'm getting on the summer jobs program is what matters to them are my religious beliefs. It's reminiscent of the days when churches told us what to do to civilize our brains."
Acco makes no bones about being resolutely pro-life and devoutly religious. He and Julie are "totally" against abortion. She stopped seeking a federal Liberal nomination in Laval after party leader Justin Trudeau barred anyone with pro-life convictions from standing as a candidate.
"She was a good candidate. She's Indigenous, well known in the community, perfectly bilingual, a lawyer, a businessperson. But when (Trudeau) took the stance 'Hey, you can't be in the Liberal party and be pro-life,' we said, 'Okay, we're not in the Liberal party.'"
Partisan politics aside, he sees the Canada Summer Jobs proviso as "even more insidious," comparing it to the reviled Indian Act for imposing ironclad status-quo thinking.
Prime Minister Trudeau argues the attestation is aimed only at activities such as handing out pro-life pamphlets. Employment Minister Patty Hajdu says the concern is funding groups that display posters with graphic images of aborted children. The PM and the minister insist such posters undermines the Charter of Rights and Freedoms, without specifying how.
Acco, however, sides with more than 80 religious leaders who recently denounced the attestation as fascistic and totalitarian.
"It attacks freedom of conscience," he says. "It's between you and the Almighty whether you believe in abortion or you don't. To say that because you don't agree with (abortion), you can't apply for a benefit from the state, that's scary. But that's what that check box means to me."
During its 12-year existence, Acosys has employed six students through the Canada Summer Jobs program and others through an Indigenous employment program. It also pays for internships itself.
Neither Acco nor Lepage will be ticking the box on the Canada Summer Jobs form this year, though. They just don't accept that their beliefs are subject to government compulsion.
"Whether I'm right-to-life or anything else should not make a determination of whether I get funded to employ an intern," Acco says. "That's up to me. The government should mind its own business."
Fittingly, the brand icon for Acosys comprises four arrows that symbolize a common representation in Indigenous cultures of the cardinal directions north, south, east and west. And the company's name comes from the Cree word for arrow.
The Trudeau cabinet has resolutely refused to drop the much-maligned attestation provision. But with days to go to the Summer Jobs deadline, perhaps in the spirit of reconciliation, it will let the arrow of Acco's words go straight to its heart.
Peter Stockland is senior writer with think-tank Cardus and publisher of Convivium.ca.
---

The views, opinions and positions expressed by columnists and contributors are the author's alone. They do not inherently or expressly reflect the views, opinions and/or positions of our publication.