No perfect lawn? No problem! Extreme Croquet is a perfect backyard game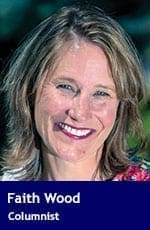 Ah, the lazy days of summer during childhood – filled with boundless energy, laughter, and unforgettable moments spent with cousins.
One cherished memory that stands out like a beacon of fun is playing croquet in the backyard. The clink of mallets, the thud of balls, and the friendly competition brought us all together in the spirit of play. Now, as parents, it's time to pass down this delightful tradition to our own kids (or those friends who are young at heart).
But what if your yard isn't the perfect croquet green? Fear not! Embrace the spirit of adventure and create lasting memories with a game of "Extreme Croquet" on your challenging terrain.
The sun-drenched afternoons of our childhoods were made all the more magical when we gathered with our cousins for a good old-fashioned game of croquet. The backyard was our playground – a canvas for imagination and friendly rivalry. From setting up wickets to perfecting our swing, every moment was filled with excitement. We laughed, we cheered, and sometimes, we'd even break the rules, much to the chagrin of the grown-ups.
But that's the beauty of it – croquet was more than just a game; it was an experience that strengthened the bonds of family and created cherished memories that have stood the test of time.
Now, as we have our own little ones running around, it's time to share the joy and magic of croquet with them. But what if our yard isn't quite the ideal setting? What if it's rocky or slopes dramatically? Fear not! This is the perfect opportunity to introduce them to "Extreme Croquet" – a wild and whimsical twist on the classic game that embraces the spirit of adventure.
Why Extreme Croquet?
Adventure Awaits: With an unconventional terrain, the excitement level soars! Kids love exploring new challenges, and a rocky or sloped yard adds an element of unpredictability that amps up the fun factor.
Creativity Unleashed: Extreme Croquet invites creativity. You might need to adapt the course, create new rules, or invent obstacles. It's a chance to let your imagination run wild and enjoy the unexpected twists that come along.
Laughter and Bonding: Extreme Croquet is not just about hitting balls through wickets; it's about laughing together as balls go astray and bonding over shared moments of silliness. The memories you create will be unforgettable.
Physical Activity and Problem-Solving: Playing on challenging terrain encourages kids to stay active and develop problem-solving skills as they strategize their way through obstacles.
Adapting and Overcoming: Life is full of surprises and challenges. Extreme Croquet teaches kids the valuable life lesson of adapting and overcoming hurdles with a smile.
How to set up Extreme Croquet:
Scout the Terrain: Embrace the unique features of your yard. Identify areas for wickets, using natural elements like rocks or trees as additional obstacles.
Get Creative: Improvise when needed. Use hula hoops as wickets if the ground is too hard for traditional ones, or make tunnels using pool noodles for an extra twist.
Safety First: Ensure the playing area is free from hazards, and provide protective gear, such as knee pads and helmets, for extra rocky terrains.
Explain the Rules: While some rules may differ from traditional croquet, explain the game clearly to all participants to avoid confusion and ensure fair play.
Celebrate the Fun: Remember, the aim is not perfection but pure enjoyment. Celebrate each player's efforts and share plenty of laughs along the way.
As the lazy days of summer roll in, it's time to create new memories and pass down the joy of croquet to the next generation. Whether you play on a flat croquet lawn or dive into the thrill of Extreme Croquet on your challenging terrain, the experiences shared and the bonds formed will be nothing short of magical. So, gather your kids, cousins, and friends, and embark on a summer adventure that will live on in your hearts for years to come.
Happy croquet-ing!
Faith Wood is a professional speaker, author, and certified professional behaviour analyst. Prior to her speaking and writing career, she served in law enforcement, which gives her a unique perspective on human behaviour and motivations. Faith is also known for her work as a novelist, with a focus on thrillers and suspense. Her background in law enforcement and understanding of human behaviour often play a significant role in her writing.
For interview requests, click here.
---
The opinions expressed by our columnists and contributors are theirs alone and do not inherently or expressly reflect the views of our publication.
© Troy Media
Troy Media is an editorial content provider to media outlets and its own hosted community news outlets across Canada.