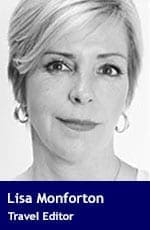 Inglewood isn't just one of Calgary's oldest and coolest neighbourhoods – designated one of the best in Canada in 2014 – it's also the destination for a unique meet-a-maverick cultural food tour.
Inglewood Edibles: Made by Mavericks, one of Calgary-based Alberta Food Tours' many offerings, was recently designated a Canadian Signature Experience by Destination Canada. This honour identifies Mavericks as a supreme travel experience not found anywhere else in the country. The tour is one of just three such experiences in Calgary.
Here's what makes it stand out and why you should go on this three-hour guided walking tour:
A tour of this steeped-in-history 'hood just east of downtown includes stops at five hot spots for tastings and beverages, plus a bevy of I-didn't-know-that tales.
Along the route, you'll eat and learn about seven Alberta signature foods, such as bison and Saskatoon berries at Moonstone Creation.
The tour also includes a sit-down two-course lunch at Rouge, one of Canada's top restaurants located in a historic house; a sensory stop at the Silk Road Spice Emporium; and a hands-on experience at custom knife shop, Knifewear.
The tour's celebratory finish offers a cocktail and more food that toasts the maverick spirit of Calgary at another popular restaurant, The Nash.
Along the way, your guide will weave colourful stories about First Nations, pioneers, settlers and mavericks who did things their way, some in the face of adversity, others not giving a whit what others thought of them as they pursued their passions.
You'll come away full of incredible foods and tales that will give you a whole new perspective on Calgary, its modern mavericks and their forerunners.
The tours go Fridays from 11 a.m. to 2 p.m. from May to October. For details on this tour and others offered by Alberta Food Tours, go to albertafoodtours.com.
Indulge in the ancient at two Winnipeg attractions
The next time you're in Winnipeg, here are two can't-miss things to do.
The first is the fascinating Hermetic Code Tour of the legislature building. Before you roll your eyes, thinking this is just another dry tour of a government building, it's definitely not that kind of tour. It's like going on an architectural scavenger hunt, steeped in ancient symbols, numerology and pagan icons.
Frank Albo, PhD, the energetic and engaging tour guide and author, put 10 years of research into this tour. He explains mysteries behind the Beaux-Arts style architecture of the legislature, built in 1913. It was designed by an architect who believed architecture could reform the soul and was a member of the Freemasons, a secretive society. All of the secrets here were intended to be discovered, says Albo, but they weren't fully explored until his burning curiosity led him to unearth its mysteries.
As Albo says, the building is like an "architectural Sudoku," with symbols and numerology hiding in plain view. The number 13 is a recurring theme: 13 lights down every corridor, lamps with 13 bulbs, three flights of 13 steps and the pinnacle of the building, the gold leaf Golden Boy statue, exactly 13 feet tall.
But that's just the beginning of the mysteries, which also include a sculptured head of Methuselah and two reclining sphynxes on the roof of the building. You'll just have to go to get in on all the other compelling secrets.
The tours go from April to October on Wednesday evenings at 6 p.m. Admission is $41.80, including taxes and fees. More details at Tourism Winnipeg.
A totally different kind of ritual, but of the ultimately indulgent kind, awaits at the Thermea Nordic Spa about 10 minutes from downtown Winnipeg.
There is good reason why savvy Nordic people for years have sworn by the health and wellness benefits of hot and cold and colder-if-you-dare baths, followed by relaxation. You can pamper yourself for a few hours like we did or settle in for a whole day.
Add on a delightfully relaxing body treatment like the Himalayan Salt Scrub or a Swedish massage and you'll wonder where this total body experience has been all your life.
You'll feel like you're light years away from the city when you drive onto the grounds of the spa, a tree-filled property filtering the sunlight.
The general idea is to follow the prescribed routine of submerging your body alternately from warm to cool to coldest. But you won't be judged for hanging a bit longer in the 21C pool and dipping your bod quickly into the 10C waters.
Then take your revived body to one of several relaxation areas and don't pass up the chance to have lunch in your bathrobe at Resto (the Croque Nordique is just the ticket for replenishing yourself).
It's probably a good idea to pick your times judiciously; the spa can be quite crowded on weekends.
Check out rates, packages and more details at Thermea.ca.
Travel Like This editor Lisa Monforton is an award-winning Calgary-based travel writer. Follow @lisamonforton on Instagram and Twitter.
---

The views, opinions and positions expressed by columnists and contributors are the author's alone. They do not inherently or expressly reflect the views, opinions and/or positions of our publication.