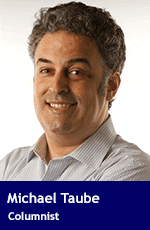 There have been stories of adults and children lying to the public about everything from getting robbed to being raped. The ruse Canadians just experienced could leave a bad taste in our mouths for some time.
On Jan. 12, the Toronto Police Service's Twitter feed reported an attack at Pauline Johnson Junior Public School by a scissors-wielding man. The suspect was listed as "Asian, 20s, medium build, 5'8-6'0, black hair; moustache, glasses, black hoodie, black pants."
The victim was later revealed to be Khawlah Noman, an 11-year-old Muslim girl. She claimed her assailant cut her hijab off and provided evidence to this effect. Her family was immediately informed by the Toronto District School Board and a news conference was arranged at the school within a few hours.
Noman spoke in front of the cameras, standing next to her mother, younger brother and school board spokesperson Shari Schwartz-Maltz. Noman appeared to be relatively poised and didn't seem visibly shaken after reportedly being attacked twice in a 10-minute span.
The story became the focus of domestic and international media for a few days. Several Canadian politicians, including Toronto Mayor John Tory and Ontario Premier Kathleen Wynne, spoke out against the attack. So did Prime Minister Justin Trudeau, who went as far as to say, "That is not what Canada is."
As it turned out, the PM's analysis was correct. Not because of what happened that day but because of what didn't happen.
Police announced in a Jan. 15 press release that "After a detailed investigation, police have determined that the events described in the original news release did not happen. The investigation is concluded."
Yet this matter couldn't be closed until there was proper closure. Did the girl concoct the entire story behind this faux attack? If not, was an adult (her mother, family members, friends, community leaders) the puppet master behind this scheme? Both scenarios were possible and either the family, police or school board had the responsibility to let Canadians know.
Ultimately, the family spoke out.
Two days after the investigation had concluded, a statement of apology was shared with the Toronto Star. They had assumed their daughter's story "to be true just like everyone else," were "deeply sorry for the pain and anger caused in the past several days," and issued their "sincere apologies to every Canadian."
Fair enough and apology accepted.
The one inaccurate part of the family's statement, however, was the claim "everyone else" thought Noman's story was true. Many Canadians, from both ends of the political spectrum and everything in between, either thought she was lying from the start or saw numerous holes in her explanation that made them wonder if this was nothing more than a tall tale of a young child.
I was in the latter camp. While my suspicions were proven correct, I get no pleasure from recognizing that the short-term hijab hoax story could unfortunately have long-term consequences.
We know that people occasionally lie, especially young children. This fake event won't stop another episode of Munchausen syndrome from happening. Nevertheless, will Canadians believe the legitimacy of this sort of attack the next time it's reported to the proper authorities or will they claim it's another hoax?
The Toronto Police Service should, therefore, be far more cautious the next time they choose to circulate this type of story. The school board should advise parents, guardians and loved ones against speaking out publicly within hours of an attack, as well as advise schools against offering their facilities to hold impromptu media conferences.
And Canadian Muslims, who are fundamentally aware of the long-term damage this Pinocchio of a tale can cause their community, should distance themselves from this phoney event – and only focus on Islamophobia when a real event occurs.
Let's hope that doesn't happen in our country anytime soon.
Michael Taube, a Troy Media syndicated columnist and Washington Times contributor, was a speechwriter for former prime minister Stephen Harper. He holds a master's degree in comparative politics from the London School of Economics.
For interview requests, click here. You must be a Troy Media Marketplace media subscriber to access our Sourcebook.
---

The views, opinions and positions expressed by columnists and contributors are the author's alone. They do not inherently or expressly reflect the views, opinions and/or positions of our publication.