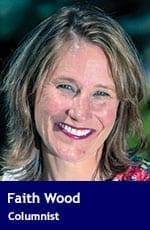 Why are tenants and their allies already protesting landlords in Vancouver as 2018 dawns?
They're outraged that a landlord would have the audacity to apply for an eviction order to remove a tenant who hasn't paid the rent. How inconsiderate of them.
And a few of those landlords are trying to make repairs to their property but are being refused access by tenants. Imagine the nerve of a landlord wanting the property to be in good repair – how unreasonable can they be?
Perhaps you sense a bit of sarcasm in my words?
After spending four days in our rental property making repairs and cleaning following a tenant moving out, forgive me if I don't sound compassionate. While others were out celebrating the dawn of a new year, my husband and I were up to our elbows in dog and human feces, broken doors and walls, and other unpleasant tasks.
Possibly we've been too nice, too kind, too accommodating. I'm not sure what the problem was, but I can honestly say that my husband and I never wanted to become those landlords. We aim to have good relationships with those who occupy our former home.
When tenants move in, we carefully check references, inspect the property and work with them to create a fabulous home. We remember how hard it was to get started and how challenging it can be to find affordable rent in a comfortable and well-kept house. We keep the rent reasonable and the codes of conduct practical.
Although the rent was paid, utilities were not. And the final damages and filth were certainly not anticipated or accounted for.
So I implore you to consider that there are two sides to every story when it comes to a landlord-tenant conflict.
Sometimes the landlord refuses to do basic maintenance but sometimes it's the tenant who's contributing to the angst.
Most conflicts would evaporate if everyone took the time to adhere to some simple and fundamental courtesies. Landlords want happy tenants as much as tenants want a comfortable and affordable place to live.
So here are a few tips from a landlord on how to reduce tension with the property owner:
Pay the bills on time. Don't subject us to calls from utility companies or to having to resort to chasing you for the rent.
Respect the property. We work hard to maintain it – inside and out. The last thing we need is you or your visitors breaking things, trashing the place or just making life difficult for other tenants. Even a little thing like throwing cigarette butts on the ground shows disrespect. Please help us keep your rental looking good. Stop walking around the carpets with grease on your shoes or rubbing caustic materials across the hardwood floors. Don't use the door frame to pull a car into the garage. It might surprise you to know this damages the door frame and causes all kinds of unnecessary repair costs.
Stop being reckless. If you break something, own up to it. We'll respect you a lot more if you're honest. When you're reckless with the amenities we provide to make your life easier, we may choose not to provide them anymore.
Mind your pets. These days finding a rental that will allow a pet is rare. This is because they often are allowed to cause damages that extend  beyond the damage deposit. If we allow you to have a pet, do everything you can to avoid that pet damaging the property beyond normal wear and tear. Stop letting it disturb the neighbours or other tenants or the option will disappear.
When you move out, show up for the inspection and return the keys. And make a reasonable attempt to clean. Our time is valuable and if we have to spend four days cleaning and changing locks, our compassion for your struggles wanes.
Hide your weed. Just please do this. It's against your lease, and you never know when there will be an emergency and who will need to access your place.
A lot of the above is just common courtesy and common sense. But for those few – and you know who you are – please remember when you see those protests on TV that not every irritated landlord started out behaving that way and not every tenant tells the truth.
Troy Media Columnist Faith Wood is a novelist and professional speaker who focuses on helping groups and individuals navigate conflict, shift perceptions and improve communications. 
---

The views, opinions and positions expressed by columnists and contributors are the author's alone. They do not inherently or expressly reflect the views, opinions and/or positions of our publication.