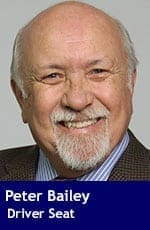 My friends were envious when they heard I was scheduled to review a 2018 Ford EcoBoost Turbo convertible.
I was curious to see how the latest version of the pony car performed, even though at my age I prefer to drive more sedately than most younger Mustang drivers would tolerate.
I was pleasantly surprised by the car's performance and handling, although I didn't put it through a major fraction of what it could really do on a twisty country road.
The most disappointing aspect of my test-drive week was that the weather wasn't conducive to putting the top down, so I didn't get that wind-in-my-hair sensation of carefree motoring on a sunny day.
The EcoBoost is powered by a 2.3-litre turbocharged four-cylinder engine that pumps out an impressive 310 horsepower and 350 foot pounds of torque.
Although the convertible configuration adds weight, along with an extra 47 kilograms for the 10-speed automatic transmission, I found it had plenty of power for the city and highway driving I did. Passing other vehicles when necessary was no problem and it showed no strain even at 130 km/h.
I can't imagine what driving the naturally aspirated 5.0-litre V8 would be like. (Ford no longer offers the 3.7-litre V6 due to slow sales.)
Shifting gears is fast and easy with the paddles on either side of the steering wheel. The gears are clearly enumerated on the simple dashboard.
A friend who's a master mechanic and a former race car driver patiently sat beside me and explained what I could do to enjoy the many driving aspects offered by the controls, and how to drive a high-performance car (compared to my 2017 Prius C).
It was exhilarating, to say the least.
But I've learned I'm a driver who just wants to get from point A to point B in one piece, with air conditioning and a quiet interior to enjoy good music.
One slight quibble was the small side mirrors. I'm used to Dumbo-sized reflective surfaces to the left and right, but the Mustang's worked well enough. I just had to be a little more vigilant.
One aspect that impressed my daughter and my grandchildren was the emblem of the Mustang logo shining on the street on both sides of the car. They're projected by a lens at the bottom of the side mirrors. I don't know of another car that does that and it's cool.
The Mustang has a simple and well-appointed dashboard, and a 12-inch panel that lists all the options available to the driver. The seats were very comfortable for long drives but I wouldn't dare sit on the black upholstery if I'd left the top down on a sunny day.
Some writers have groused that the Mustang has lost its distinctive look but I didn't mind that so much. Although, I have noticed all cars look roughly the same at a distance. In the good old days, you could tell the profile of a Studebaker from a Mercedes, or a VW Beetle from a Mini Minor, or a BMW from a Camaro. Vintage designs were distinctive. Now the differences are far less noticeable. Their lines are shaped in wind tunnels, not by a designer's pencil.
Still, the Mustang is one of the most customizable cars available with all its options and the Performance Package. With the 10-speed automatic transmission and Drag Strip Mode, the EcoBoost can go from zero to 100 km/h in about five seconds. That's pretty good performance for the money, and just another reason why Mustang will continue to be popular with younger drivers who want to be part of the tradition and older drivers who are nostalgic for a smaller, North American-made performance car.
The advantages of the EcoBoost model over the 5.0-litre GT Fastback are a much lower price and better fuel consumption. But it still has plenty of power and performance to please the most ardent sports car enthusiast.
The variety of driving options offered a wide range of possibilities, but unfortunately there just weren't enough hours in a week to explore the range fully. But for the Mustang buyer, the ability to customize the car's driving characteristics according to your personal preferences helps make the purchase worthwhile.
The EcoBoost turbo convertible's average fuel consumption is 11.8 litres/100 km for city driving and 8.2 on the highway.
For 2019, Ford of Canada offers the EcoBoost fastback starting at $28,599. The convertible version starts at $33,599 and the GT Fastback begins at $38,199.
Peter Bailey is an award-winning newspaper editor and writer with more than 40 years of experience. He specializes in automotive and travel writing, and lives in Hamilton, Ont.
---

The views, opinions and positions expressed by columnists and contributors are the author's alone. They do not inherently or expressly reflect the views, opinions and/or positions of our publication.