A summer drive to Circle Square Ranch rekindled cherished memories from my childhood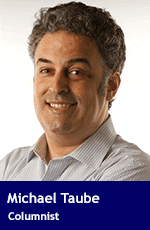 When my wife and I take our son to camp each summer, we drive through parts of Hastings County and Lanark County in eastern and central Ontario. Along the way, we pass a sign that brings back fond childhood memories. It may do the same for you, too.
To begin with, there's Tweed. First settled as Hungerford Mills in the 1830s, it was renamed after Scotland's River Tweed and became a village in 1891. Lumber, mining and farming became crucial industries. The village was incorporated in 1998 with two townships, Hungerford and Elzevir & Grimsthorpe, and became the Municipality of Tweed.
CFL fans may be aware of Tweed for a different reason.
Russell Moon, an Atlanta-based lawyer with distant family ties to the community, proposed an expansion franchise in 1996 that would have been called the Tweed Muskies. Football would have been played in a converted cornfield with metal bleachers and temporary stands. Moon envisioned that fans from neighbouring communities would attend home games. According to Paul Svoboda's Feb. 26, 2021, piece for Inquinte.ca, "when they weren't playing or practicing, the Muskies – and this would be written into their individual contracts – would perform community service."
Hence, the Tweed Muskies would have become the CFL version of the NFL's Green Bay Packers. In the ambitious Moon's football fantasy, that is.
This franchise was obviously never going to materialize. The economics didn't add up, and profitability would have been a pipe dream at best. Everyone, including CFL executives and local civic leaders, kept the fires burning on this feel-good story for a spell. As Svoboda, formerly a longtime Belleville Intelligencer sportswriter, pointed out in a Nov. 16, 2012 column, "The CFL played along, for a while. Then announced that, no, there would be no Tweed Muskies."
And that was that.
We also went through Perth. This town was originally established as a military settlement in 1816. Early residents included North American and European military veterans and Scottish stonemasons. Perth was once the capital and central hub of the Ottawa Valley. This ended with the construction of the Rideau Canal, which gradually shifted the focus to Ottawa, then known as Bytown. With one notable exception: Perth's more established courts of law were used instead of Bytown's for several additional years.
Perth has maintained most of its architectural charm over the past two centuries. There are beautiful older homes, churches, restaurants and stores. The Town Hall, built in 1863, is one of Eastern Ontario's most impressive landmarks. The Tay River serves as a wonderful photo opportunity in all Canadian seasons. Stewart Park is a pleasure to walk through – its annual festival was in full force this past weekend – and contains Ruth Abernathy's life-sized bronze statue of Olympic silver medallist Ian Millar riding his great horse, Big Ben.
Perth, unlike Tweed, never sought a CFL franchise. They don't have an annual tribute concert to Elvis Presley, either. Also missing is the Perth Manor Boutique Hotel, a 19th-century bed-and-breakfast with a unique history and previous ownership. (My wife and I stayed there in 2019, and I mentioned it in a column.) Gordon and Linda Craig, who ran this business for 10n years with their daughter, Tyanna, closed its doors in September 2021. The Manor is being renovated and will become a private home once more.
So. What's the childhood memory I brought up earlier?
That would be the Circle Square Ranch, located in the quaint village of Arden. The Christian camp is situated on Big Clear Lake and welcomes children to help them learn, develop and grow in a fun, safe environment. "Everything we do is based on our Biblical convictions about our relationship to God and with one another," as mentioned on its website. "This means that we respect the dignity of every person, desire their best and commit to doing our best to help them know they are loved and cared for by God."
The ranch was established in the 1970s as part of the popular Crossroads Christian Communications children's TV show, Circle Square. Like many Christian and non-Christian children at that time, I frequently watched this program. It was a mix of human characters like Durk the maintenance man at the Circle Square Hotel, friendly puppets like Gert and Egbert, and children learning, playing, singing and having fun. Each episode was positive, upbeat and based on moral values and respecting one another.
A notable person who appeared on Circle Square was Liberal MP Marci Ien. The former CTV host/journalist, now the Minister for Women, Gender Equality and Youth in Prime Minister Justin Trudeau's cabinet, was a regular on the show. Retrontario has posted a few clips of episodes with Ien, including this one.
Circle Square ended in 1986, but this Circle Square Ranch – and several others across Canada – have kept its memory alive. I had no idea the camp was located in Arden, and the memories of my childhood always come flooding back when I see this sign on the quiet dirt road every year. Much the same way that I hope my son will make his own memories at his camp each summer.
Michael Taube, a Troy Media syndicated columnist and Washington Times contributor, was a speechwriter for former prime minister Stephen Harper. He holds a master's degree in comparative politics from the London School of Economics.
For interview requests, click here.
---
The opinions expressed by our columnists and contributors are theirs alone and do not inherently or expressly reflect the views of our publication.
© Troy Media
Troy Media is an editorial content provider to media outlets and its own hosted community news outlets across Canada.