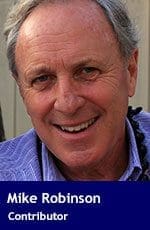 It's funny what people who don't grow their own vegetables and flowers think about those who do.
Five years ago, when we cleared a patch of brambles and created our deer-fenced garden at Skelhp, visiting friends and family from the city were unanimous in their comments. "Wow – that'll keep you busy!" "Will you get help to weed and water it?" "Isn't it easier to just shop in town?"
We replied that we'd find out and it would be fun to see just how productive it would be once it was established.
We're now well into the process, watching the fifth year of our labours produce Powell River-hybridized broad beans, acorn squash, Yukon red potatoes, four exotic varieties of carrots, early girl, beef steak, mortgage lifter and Romani tomatoes, chardonnay wine grapes, figs, raspberries, strawberries, dahlias, Royal Kate roses, peonies, wisteria, Siberian kale, blueberries, blackberries and Swiss chard. That's what I can remember, sitting in the house writing. There's probably more out there.
This year, we've gone with the vegetables we like, that do well in our micro-climate, and that are well adapted to our mixed native and imported garden soil. We're not fertilizing heavily, we're keeping the weeds (at least the big ones) to a minimum, and we water when the plants show heat stress and obvious need. The eight-foot cedar post and metal mesh deer fence works like a charm. In fact, the deer walk around the fence-line perimeter (looking in with envy) so much that there's a cloven-hoof track all around the garden.
We have monarch butterflies, mud wasps, honey bees, and a variety of small birds (rufous hummingbirds travel from central Mexico to visit the garden) that visit regularly, to pollinate, feed and rest in a kind of protected area.
This year, we also have field mice for the first time and they're our first bona fide destructive agents. Five out of six acorn squash mounds were tunnelled into and robbed of their seeds in early June. Only one squash survived and, interestingly, it has sent runners far and wide, mimicking the growth and activity of the five robbed mounds. If you didn't know, you'd look at the squash row and think we'd planted too many.
We're well into the early harvest, and once again it looks like we overdid it with tomatoes and broad beans. They're just starting to ripen and we're eating them every day. Tomatoes are being boiled for soup stock and pasta sauce this winter. New recipes are being tried, many contributed by guests. Our son's girlfriend just made a cold bean salad with basil, olive oil and garlic that's easily best in class for the garden this year. Our daughter made a blackberry, watermelon and feta cheese salad that wins the hybrid supermarket/Skelhp garden prize for August.
Every night, my wife and I stroll up the gravel road from the house to the garden just to smell the wisteria blossoms. When we're there, we often pick blueberries, blackberries and raspberries for breakfast the next day. She usually cuts a few dahlias for the house. There's always some new garden phenomenon to witness.
We often get to chat with our neighbours, who also have a deer-fenced garden in their meadow. The rural news telegraph runs between our two gardens, and keeps both families up-to-date on matters extremely local and diversely international. We have recently discussed re-gravelling the top half of our shared road and Donald Trump's mental state.
All this is to say that having a garden has enriched our diet, our appreciation of the natural world, and our relationships with family, neighbours and guests. The annual round of winter planning, spring planting, summer tending and fall harvest is a gift.
The folks who early on wondered about the huge increased workload it would bring to our lives are now silent on this topic. Instead they predictably ask, "How's that wonderful garden of yours doing?"
The reply is simple: "Wonderfully!"
Having it brings a new dimension to our country lives and, to tell the truth, the time put in can't be thought of as work. The Zen of the garden is joy.
Mike Robinson has been CEO of three Canadian NGOs: the Arctic Institute of North America, the Glenbow Museum and the Bill Reid Gallery. Mike has chaired the national boards of Friends of the Earth, the David Suzuki Foundation, and the Canadian Parks and Wilderness Society. In 2004, he became a Member of the Order of Canada.
---

The views, opinions and positions expressed by columnists and contributors are the author's alone. They do not inherently or expressly reflect the views, opinions and/or positions of our publication.