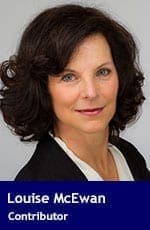 Queen Elizabeth and Prince Philip just celebrated their platinum anniversary. That's a milestone that few couples attain. While I'm not an expert on marriage (although I've been happily married for 35 years, half that of the Royal couple), I suspect the dream of a happy and long-lasting marriage is not any different today than 70 years ago.
So, of what does that dream consist?
A trip down the memory lane of my childhood may help to answer.
I grew up in an Italian home where extended family was important. My parents went to many family weddings. I remember waking up on numerous Sunday mornings to find packages of bomboniere sitting on the countertop.
Bomboniere are the traditional sugared almonds given out as mementoes at Italian weddings. Sometimes fancy containers held the bomboniere, but usually they're wrapped in a circle of white tulle fastened with a piece of ribbon.
In my opinion at the time, the bomboniere were a poor substitute for candy and made a lousy gift. The sugared almonds didn't taste very good. I recall being particularly delighted when one Sunday morning there were chocolates instead of the traditional almonds on the countertop. I thought that was much more sensible and definitely tastier.
Only recently did I learn the symbolism of this traditional Italian wedding favour. The almonds, with their bittersweet taste, are a reminder that life is full of ups and downs. The sweet sugar coating expresses the hope that the couple will know more joy than sorrow in married life.
The number of almonds, five, symbolizes the five prime numbers. Since prime numbers cannot be divided, the five almonds represent permanence. The five almonds also express five distinct wishes for the newly-married couple. Traditionally, these are health, wealth, happiness, fertility and longevity, although today some substitute family for fertility.
Despite the good faith and dreams with which couples enter into a marriage, many marriages fall apart; it is not "til death do us part" for every couple. Close to 41 percent of marriages in Canada will end in divorce before the couple celebrates a 30th anniversary. And, according to one definition, seven years is considered a long marriage.
Perhaps some marriages really are "made in heaven." More realistically, most successful marriages require a joint effort from the spouses.
To make wedding wishes come true and wedding vows a reality for the long haul, spouses need to overcome the very human tendency to focus on the self. Ideally, marriage is a transformative experience where a self-centred 'I' gives way to a unified 'we.' Creating a 'we' from two distinct 'I's' is a difficult task that requires a daily and lifelong commitment from both spouses. In my experience, it's the 'we' that enables a couple to withstand the bitterness in life and to fully appreciate the sweetness.
While the odds seem stacked against marriage, breakup is not inevitable. When spouses can be for each other "strength and stay," as Queen Elizabeth described Prince Philip, the aspirations expressed in the bomboniere have a good chance of becoming reality.
Louise McEwan has degrees in English and Theology. She has a background in education and faith formation. 
Louise is a Troy Media contributor. Why aren't you?
---

The views, opinions and positions expressed by columnists and contributors are the author's alone. They do not inherently or expressly reflect the views, opinions and/or positions of our publication.