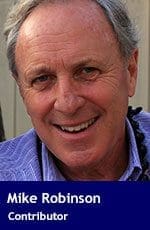 An aluminum landing barge picked us up in Toquaht Bay and dropped us off in a sandy cove opposite Willis Island campground early in the morning. We were launched once more to kayak with old friends off Vancouver Island's west coast.
We've previously kayaked with these friends from Kyuquot to the Brooks Peninsula and to Nuchatlitz on the northwestern tip of Nootka Island. British Columbia's Broken Group Islands in the mouth of Barkley Sound is our most southerly trip destination.
We were well prepared for the weather as this July has gotten off to a rainy, windy start in these parts.
We quickly repacked our gear at the drop site and paddled to our chosen campsite. When we arrived offshore, it was plain that the best sites were taken – I counted 10 kayaks on the beach at 9:30 a.m.
Prior discussions with pals who had paddled in the Broken Group had forewarned us that we were arriving in peak season. We had been shown and marked alternate campsites on our chart. It was good advice.
We paddled around a headland to a second camping beach, but just before committing to it, we noticed a flotilla of kayaks departing from the prime real estate next door. Back we went and secured two great tent locations on a point overlooking Ucluelet, about eight km to the northwest across an islet-strewn Loudoun Channel.
It struck me as odd that there were so many kayakers about, but in reality there were probably no more than 75 individual campsites booked in the eight prepared group campsites (on eight separate islands) indicated on the chart.
A subsequent discussion with a couple who had kayaked in from the Gibraltar Island campsite indicated there were 40 campers there the previous day. Given that the Broken Group is part of the well-advertised Pacific Rim National Park Reserve, these numbers shouldn't be overly surprising, but they were easily the largest we've experienced in four decades of paddling B.C.'s northwest coast.
To put the kayak tourist numbers in perspective, we were told by an art gallery entrepreneur in Ucluelet the day before we launched that one million tourists visited Tofino last year ("Because of the magnificent beaches …"), and only 60,000 made it to Ucluelet.
Comparatively, seeing 150 to 200 kayakers in a week is nothing.
But to us it was evidence of the continuing kayak boom that really began back in the 1970s.
The majority of the Broken Group paddlers were over 50 and our group of late-60s paddlers was by no means an ancient minority. But there were a few young families on the water. And it was noticeable how much their children were enjoying the experience.
After pitching our tents and setting up a cooking shelter, we explored the fringes of Willis Island, noting two huge first-growth cedar trees that had escaped the logging industry's economic scalping in the early 20th century.
We also took note of the total lack of island water sources, and realized we were well advised to pack plenty of H2O for drinking, cooking and tooth brushing.
All around us we saw a new land and seascape. Willis Island is roughly at the centre of the Broken Group – to the west lay the open Pacific rollers; to the east, the vast forested bulk of Vancouver Island.
We decided at our beachside dinner to spend our first real kayaking day going west to Turret Island via the fourth break in a nearby reef system. And so we spent five hours ferreting out tidal passages and coastal bays as we circumnavigated our neighbours in the Broken archipelago. We also circled Willis in the process, giving us a real sense of the insular neighbourhood.
That night we once again cooked dinner on a Coleman stove and toasted our explorations with shots of rum from a sealed plastic drink bag.
Our third day dawned grey and overcast with sheets of rain-mist. We breakfasted and set off with the falling tide for Jarvis and Jaques Islands to the east.
We planned our approach via Dodd Island, the celebrated Tiny Group, and a crossing via Marchant Island. Overall, we put in another five-hour day and arrived back at our Willis camp proud of our achievements.
The rest of our trip echoed these two fulfilling days.
The moral of the story? Don't put your paddle down just because you're 68.
Troy Media columnist Mike Robinson has been CEO of three Canadian NGOs: the Arctic Institute of North America, the Glenbow Museum and the Bill Reid Gallery.
© Travel Like This
---

The views, opinions and positions expressed by columnists and contributors are the author's alone. They do not inherently or expressly reflect the views, opinions and/or positions of our publication.