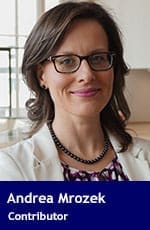 The City of Toronto is asking you, Canadian taxpayer, to pay for most of its new, expansive daycare plans. But Toronto actually has a surplus of daycare spaces.
Municipal politicians have adopted a plan that calls for the creation of 30,000 daycare spaces over the next decade with funding requirements as high as $2.6 billion. Provincial and federal taxpayers will be asked to foot 80 percent of the bill.
However, Toronto has a surplus of more than 4,600 daycare spots. And that surplus is growing. Thanks to a freedom of information request filed with the city, think-tank Cardus has learned that Toronto's daycare surplus has grown by 89 percent since 2009. If you take out 2017, since we're only partway through the year, Toronto's daycare surplus has still grown by 45 percent.
What's going on?
City officials will tell you that the empty spaces exist because parents can't afford them. That's true in some cases but it's not the full story. (And where true, it would seem increasing subsidies, not building spaces, is the appropriate response.)
Polls show parents prefer one parent be able to stay home. If that's not possible, they choose a relative. Next choice? A local neighbourhood home care centre that's small and accessible.
Regardless of where you live, there will be a tug-of-war among Canada's cities over childcare funding. The federal government is plunking down $7.5 billion over a decade for the purpose. As decision-makers consider how (and where) to spend that money, there are some important questions to ask.
Parents prefer another parent or relative look after their children, followed by neighbourhood homes. Governments prefer more jobs – for the bureaucracy and for mothers of young children – to increase gross domestic product and the tax base. So they choose institutional, centre-based daycare spaces. If this is the case in Toronto, it could be true in Halifax, Winnipeg or Vancouver.
Building more daycare spaces is not really the answer when Canada's largest city has a surplus of them and parents say they don't prefer them.
A better alternative is to offer money to families, not centres or spaces. That allows parents to make choices without being told the kind of care they'll use. Some parents prefer institutional care, while others can't or won't use it.
Children are unique. For example, special-needs children may need special arrangements. Parents may decide to pay a relative to take care, of junior or arrange for some kind of neighbourhood before-school and after-school care. They may even stretch so one parent can stay home, juggling schedules and shifts.
Governments are rarely flexible enough to accommodate the diversity that young children bring. And we haven't even started to consider the fact that the outcomes are poor for children in Quebec, the one province with a provincial daycare system.
Subsidizing one form of care tells parents that this is what they should use. You benefit if you use it; you're on your own if you don't. It becomes a form of not-so-subtle coercion. Highly-subsidized spaces don't reflect demand, they distort it.
One recent study makes this point. The Licensed Child Care Demand and Affordability Study done in Toronto found that the city would have to subsidize daycare spaces substantially before parents would increase their use of this type of care. Once the created demand is high enough, they then need to build more daycare centres, which they then ask everyone in Canada to pay for. It's beneficial for government. But is it beneficial for you?
There are policy options to help parents and families get the childcare they need. We won't find them, however, if the only road we take involves government making choices for parents.
Andrea Mrozek is family program director at Cardus, a public policy think-tank.
Andrea is a Troy Media contributor. Why aren't you?
---

The views, opinions and positions expressed by columnists and contributors are the author's alone. They do not inherently or expressly reflect the views, opinions and/or positions of our publication.