It is time to reconsider the purpose of the AFN and how it selects its national chief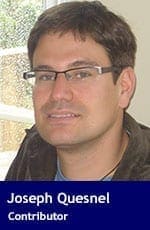 Many Canadians were shocked to hear that RoseAnne Archibald, national chief of the Assembly of First Nations (AFN), had been ousted in a vote of non-confidence.
Careful observers were probably not surprised about this turn of events, given allegations of a toxic work environment under the first female national chief. Many observers thought the allegations were a reprisal for Archibald's decision to initiate an internal audit of the AFN regarding alleged corruption and financial mismanagement. In fact, an independent investigation into the workplace allegations revealed there was substance to the charges.
In the recent vote among chiefs and proxies, some chiefs thought that the spectacle had brought the organization into disrepute and needed to be resolved once and for all. A lower turnout for the vote was interpreted by some observers as a signal of non-confidence in Archibald's leadership.
Identity politics were unfortunately brought into the debate, where some thought that it was unconscionable that the first female national chief was removed this way. In fact, many alleged Archibald's male predecessors would not have been treated this way. However, gender should not be a shield, and someone's sex should not be used to prevent scrutiny of one's behaviour. It's sad that identity politics has added toxicity to this issue of accountability.
The AFN will meet again in mid-July, and another national chief vote is expected to occur in December. The AFN should use this to examine itself and begin a process of long-awaited renewal.
It should immediately revise its human resources and workplace policies to ensure that toxic workplace environments cannot occur again. That is job one. Second, the AFN must continue auditing the organization's practices and finances. The AFN must lead on accountability and transparency. Indigenous people deserve no less. In fact, all Canadians deserve no less.
These problems give us the opportunity to reconsider the AFN's true purpose. According to its charter, the organization is a lobby group, and the national chief is the chief spokesperson. However, some think it's now time the national chief held some independent power to pursue important goals. Former national chief Shawn Atleo faced the wrath of regional chiefs when he attempted – during the Harper government years – to bring long-needed reforms to Indigenous education.
Most importantly, the AFN must revisit the issue of how it selects its national chief. Past commissions have recommended that the national chief be chosen by popular vote of members, allowing more input from average First Nations people. A chiefs-dominated organization tends to ignore grassroots Indigenous concerns while also creating an environment that allowed this revolt against Archibald to occur.
Finally, the AFN must confront actual threats to Indigenous communities. For example:
The AFN should always stand against any effort – such as from the Trudeau government's so-called 'Just Transition' – that threatens First Nations' right to advance their economic viability by exploiting their own energy resources.
The organization must also embrace a prosperity agenda that focuses on improving governance on reserve and promoting engagement with the modern economy.
The AFN must also expose and root out environmentalist organizations that seek to divide and exploit First Nations against resource development.
The AFN must now put this unfortunate episode behind itself and focus on embracing internal reform and a prosperity agenda.
Indigenous people deserve no less. In fact, all Canadians deserve no less.
Joseph Quesnel is a senior research associate with the Frontier Centre for Public Policy.
For interview requests, click here.
---
The opinions expressed by our columnists and contributors are theirs alone and do not inherently or expressly reflect the views of our publication.
© Troy Media
Troy Media is an editorial content provider to media outlets and its own hosted community news outlets across Canada.