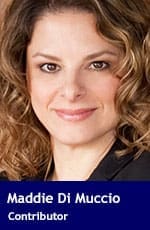 As newly-minted U.S. president, Donald Trump has unintentionally succeeded where many have failed trying – he has awoken the feminine political voice.
The proof is in the hundreds of thousands of women who protested in Washington, D.C., last weekend, and the millions who rallied around the world. In Canada, protests attracted more than 100,000 people. These massive numbers show that politics is about to undergo very substantial change.
I believe that equality under the law is essential to guarantee human rights and Canadian prosperity. When any segment of society is blocked from opportunities, free-market competition is lessened and, as a result, we don't reach our potential.
When I was in elected office, I used my position to identify and combat racism and discrimination.
I have been outspoken about gender equality. After a 2013 television interview during which I criticized then-Ontario PC Leader Tim Hudak for ignoring women's issues in his election platform, I was unceremoniously blocked by Hudak from running as a Progressive Conservative candidate in my riding.
Encouraged by current Ontario PC Leader Patrick Brown to seek the nomination again, along with assurances that I would not be blocked by the party this time, I was recently interviewed by senior party officials. I hoped it would be an opportunity to speak about my credentials and values. I wanted to demonstrate why I'm highly qualified to serve the public and my riding in the legislature.
Unfortunately, the party officials had other plans. Rather than ask me about my conservative bona fides, they focused on my role as a woman and my support of gender equality.
I was asked how, as a mother of three, I could possibly balance my obligations to my children with duties in the legislature. I was told this could be an impediment. (I recorded this conversation so I could share it with Brown.)
I'm an accomplished woman with a credible resume. So I understand the pressures of balancing career, family and community activism, including volunteering – as have most other women.
If motherhood is considered a political impediment, why isn't fatherhood? I know plenty of men who make having dinner with their families a priority over climbing the corporate ladder. Plenty of men choose to coach kids' soccer rather than work overtime. Would anyone calling themselves a conservative challenge a man seeking public office about his fatherly obligations?
Wouldn't most voters prefer to elect people who successfully find that balance rather than someone who would toss familial obligations aside to pursue their ambitions?
Near the end of my interview with the committee, I was taken to task for allowing myself to be photographed alongside Ontario Premier Kathleen Wynne (a Liberal) at a non-partisan Equal Voice event promoting women as candidates for political office. The committee couldn't see beyond their partisan blinders as to why gender equality in politics would benefit the PC Party.
A July 2015 Abacus Data report discussed how Canadians perceive female candidates. When all other variables are excluded, those polled preferred female candidates over males by almost a two-to-one margin.
Any political party that wants to win elections needs to wake up to the fact that women are winning candidates.
Almost three weeks ago, I informed Brown that I wouldn't seek the party nomination in my riding as long as the party allowed committees to be critical of motherhood or sexual equality.
Brown has said publicly that he wants to build a more modern and inclusive PC Party. Yet when I shared with him my experiences with his committee and their sexist, demeaning questions, he encouraged me to continue to seek the job, but he didn't condemn these questions and those who asked them. And he continues to allow them to represent his party.
It's apparent that Brown doesn't appreciate the barriers women still face in Canadian society – and he's not alone. Canadian Business magazine just published its list of the nation's 100 highest-paid CEOs. All but two were men. In 2017, then, women still don't get to Canada's upper echelons. Apparently we're just too busy explaining how we can balance motherhood and job responsibilities.
Patrick Brown, meet Donald Trump. And thanks for the awakening.
Maddie Di Muccio is a former town councillor in Newmarket, Ont., and former columnist with the Toronto Sun.
Maddie is a Troy Media contributor. Why aren't you?
---

The views, opinions and positions expressed by columnists and contributors are the author's alone. They do not inherently or expressly reflect the views, opinions and/or positions of our publication.