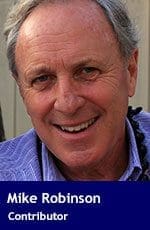 It was the afternoon of July 2, 2007, when they walked into my office at the Glenbow Museum. The Calgary Stampede parade had just finished and they were both dressed in high-end cowboy duds, complete with big smiles and white Stetsons. Kevin Taft and Dr. David Swann, the leader of the Alberta Liberals and Calgary's most identifiable provincial Liberal, respectively, had come to visit.
I knew them both by reputation and readily accepted their request for a meeting during Stampede week, when my workload shifted from the day-to-day of running a complex cultural organization to getting out and meeting as many folks as possible on the Stampede circuit.
It didn't get take them long to get to the point: "Would you like to run as a Liberal in the next provincial election, Mike?"
I immediately smiled and began turning the concept over in my mind. After a few seconds, I instinctively responded, "Yes!"
Truthfully, the museum management world was becoming somewhat repetitive, as one budget year merged into the next. I was 56 and coming up on my eighth year as CEO, a time in my previous academic and corporate careers when I typically became restless and started looking for fresh challenges.
All my previous work had involved interactions with various levels of civic, provincial and federal governments, and I had a few ideas about how things in the Alberta provincial government needed to change.
And so my life began to change in a radical new direction.
First, I considered how running as a Liberal would impact the Glenbow in a very Conservative, and not very progressive, province. I decided I would have to resign as CEO to be fair both to the institution and to me. I couldn't say what I felt needed to be said if, upon not being elected, I had to return to the museum, which was about one-third dependent on provincial operating grants. The board chair saw that point immediately.
All 22 board members were very supportive. At the board meeting where I announced my decision to resign, they individually contributed more than $20,000 to my campaign. I was resoundingly patted on the back and sent out to the hustings.
In my Calgary-Foothills riding, there was much work to do: first, earning the candidacy, next forming my campaign team and then deploying the strategies necessary to have a chance at unseating an incumbent in a riding that had voted Conservative since the days of Premier Peter Lougheed.
Luckily, I had great campaign manager in Wade Prpich, a savvy media adviser in current Troy Media publisher Doug Firby and an energetic campaign sign crew captain, Brian Stahl, who came door-knocking with me in the constituency to literally thousands of doors.
Most of all, it was fun campaigning.
My wife kept me centred on some brutal realities, however.
"Michael, you're a good candidate but you are running in a very Conservative riding. Why you didn't run downtown or closer to the university in Varsity, I don't know!"
I argued back about running, "where I was a hockey dad and took my daughter to figure skating lessons." Surely that should help me, given that the incumbent didn't live in the riding. I soldiered on in a four-month campaign that saw me knock on more 6,000 doors and hold a debate that the Conservative MLA wouldn't attend.
As the March 3, 2008, election neared, I was convinced I had a chance. It would be close for sure. As it turned out, I got 4,909 (39 percent) votes to the Conservative's 6,088 (48 percent). It was the Liberals' strongest ever showing in the riding – close but no cigar.
Today when I think back on all of this effort, I still get somewhat worked up. There are lots of, "What ifs. …"
But I'm fundamentally glad I ran. The people who worked for me became great friends. We still get together and reminisce about "our war."
Knowing what I know now, I'd have started down this path much earlier in my life.
So guess what just happened?
I got invited for a friendly coffee by a group of local citizens. They asked if I would consider running for electoral area director in our regional district.
Ye gods, 10 years later, almost to the day, it's happening again!
Mike Robinson has been CEO of three Canadian NGOs: the Arctic Institute of North America, the Glenbow Museum and the Bill Reid Gallery. Mike has chaired the national boards of Friends of the Earth, the David Suzuki Foundation, and the Canadian Parks and Wilderness Society. In 2004, he became a Member of the Order of Canada.
---

The views, opinions and positions expressed by columnists and contributors are the author's alone. They do not inherently or expressly reflect the views, opinions and/or positions of our publication.