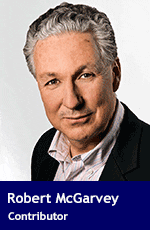 The room was humming as Alfred Nikolai, President and CEO of Habitat for Humanity Edmonton, shuttled us around Habitat's new Prefab shop near St. Albert.
"We don't just build homes, we build communities" was Alf's central message, his voice filled with passion and hope for the future. "This new facility allows us to mobilize volunteers all year around and makes the home building process safer and easier. It allows us to serve more families."
It's hard not to be impressed with Habitat for Humanity; it works with deserving families to build affordable homes that are owner-occupied. The deal is amazing. Future homeowners contribute their sweat equity on the build while Habitat mobilizes community volunteers and a few paid staff to construct a new home and a step up the property ladder for thousands of families.
Mortgages are provided interest-free and payments never exceed 25 percent of a family's household income. More importantly, Habitat allows for a family's mortgage contribution to be preserved as equity, so that if they move on and up in the property market, they have an equity base equal to their total mortgage payments. It's a dream come true for many distressed families.
Habitat is a global organization but has very deep roots in the culture of the prairie West. The generosity of spirit, the community volunteers and the end goal of private property ownership have been core values in this part of the world since the pioneer era a century ago.
Like Habitat, the original Homesteading program started with a larger societal goal of creating what U.S. President Abraham Lincoln described as a natural liberty; a property owning, self-sufficient population that was rooted in strong communities. In the mid 19th century the Western prairie lands of the United States and eventually Canada were divided into townships comprised of 36 sections. Each section was a square mile, or 640 acres.
A homesteading settler would normally acquire a quarter section of land (160 acres) for what amounted to an early form of credit. Under the arrangement, a family could gain conditional title to the property at no cost by occupying the land for five years. The family was obliged to build a house, clear the lands of timber, plant crops, and generally create a workable farm in the wilderness.
Homesteading was a huge success; it not only populated the prairies but the homestead became an "accruing asset" for the family. Families essentially compounded their labour and stored its capital value as equity, which goes some ways to explaining the enormous popularity of homesteading.
But like Habitat, homesteading was also designed to encourage cooperation among strangers in the wilderness. Homesteads were technically 'free', but they were not a gift; title passed to the occupants only after various milestones were achieved. Importantly, the homesteading family was normally required to build a barn.
Sir John A. MacDonald, designer of Canada' s homesteading program, understood that a family would not be able to build a barn on their own. Ultimately, each family would need community support to get the job done. As a result, the community 'barn-raising' tradition emerged spontaneously among homesteaders in the prairie West as a direct result of the need to meet their obligations individually and collectively.
Today, Alberta's resource-based economy has been hit hard by low oil prices. As Albertans awake to a new and far less certain future, perhaps the inspiration and courage of the past will sustain us in trying times ahead.
Albertans are a pioneering people with solid core values that were framed at our founding. Those values of generosity, inclusion and independence are under stress. They will need refreshing and renewal as we move forward in the 21st century.
Our ancestors dreamed big. Although the pioneer life was hard it was also filled with hope. The early settlers were determined to build a civilization of strong individuals and strong communities in the wilderness.
Habitat for Humanity is one of the brighter spots on the horizon these days, for it preserves the homesteading spirit. It's goal of providing ownership opportunities for deserving families is a direct descendant of homesteading. Fortunately it also does more than that, like homesteading it's a proven model for creating a progressive future and a natural liberty out here on the prairies.
Robert McGarvey is an economic historian and former managing director of Merlin Consulting, a London, U.K.-based consulting firm. Robert's most recent book is Futuromics: A Guide to Thriving in Capitalism's Third Wave.
Robert is a Troy Media contributor. Why aren't you?
---

The views, opinions and positions expressed by columnists and contributors are the author's alone. They do not inherently or expressly reflect the views, opinions and/or positions of our publication.