His close ties to the Trudeau family and Communist China quickly tarnished the sheen of the appointment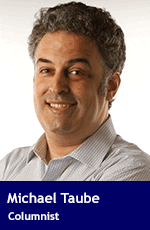 When Prime Minister Justin Trudeau announced on Mar. 6 that Ottawa would take action against alleged Chinese interference in our elections, many Canadians took notice.
The PM had avoided and evaded this controversy for months. There was now a tiny glimmer of hope that he would do something – anything – to clean up this mess.
The flame on that imaginary candle blew out quickly.
Trudeau announced the establishment of a foreign influence transparency agency. "We're going to continue to work as parliamentarians to study various proposals," he later said at an event in Clarenville, Newfoundland and Labrador. "There are lessons learned around what Australia and other countries have done around a foreign influence registry."
There's nothing wrong with this idea, in principle. Anything that's studied in Ottawa takes months to complete, however. It also doesn't resolve a foreign interference problem that's existed in Canada for many years.
He also announced the National Security and Intelligence Review Agency and National Security and Intelligence Committee of Parliamentarians will continue to play significant roles.
Perfectly fine on the surface. The problem is these organizations haven't been able to prevent foreign interference in Canada from despotic nations like China, Russia and Iran. Working with NSIRA and NSICOP is one thing. Relying on them in a significant capacity is another.
Then, there was the forthcoming appointment of "an eminent Canadian to the position of independent special rapporteur." This person would have a "wide mandate to make expert recommendations on protecting and enhancing Canadians' faith in our democracy."
It was pretty clear from the start the special rapporteur wouldn't have the political or legal authority to make a real difference in tackling foreign interference. Nevertheless, many wondered who the PM would select from the world of politics, business, education or otherwise.
Trudeau ultimately chose David Johnston on Mar. 15.
Johnston is a retired law professor and author of several books. He served as Canada's 28th Governor General (2010-17), President of the Association of Universities and Colleges of Canada, Harvard University's Board of Overseers, drafted the Oliphant Inquiry's terms of reference and, most recently, Leaders' Debates Commissioner.
He's long been respected across the political aisle as a man of decency and integrity. I've met him several times and readily concur.
"Johnston is a good man – and, truth be told, a fine choice," I tweeted on Mar. 15. "Will he be able to accomplish much in this role? I strongly doubt it."
Alas, concerns about conflict of interest muddied the political waters almost immediately. Johnston went from being a good choice to the wrong choice in my mind – and others.
There were immediate red flags.
Johnston's association with the late Prime Minister Pierre Elliott Trudeau and his family stretched back to the 1970s. Various reports called them friends, neighbours or both. Johnston is also a member of the Pierre Elliott Trudeau Foundation. It became embroiled in the China controversy when the Conservatives revealed then-President and CEO Morris Rosenberg helped facilitate a "controversial $200,000 donation from influential CCP official Bin Zhang, who was also intimately involved in Trudeau's 2016 billionaire cash-for-access scandal." (The Foundation has since returned the funds.)
Most of this was known. None of it was particularly desirable. Yet, despite those ties, there remained hope that a man of decency and integrity could do this job.
That hope soon dashed away.
Johnston's connection to the PM was much closer than originally understood. "I have known him for a long time because our children played together," Johnston said in a 2017 Globe and Mail interview. "It's been a friendship for a long time." Trudeau, in turn, called him a "family friend."
The language they both used was problematic.
Back in Sept. 2017, the Trudeau Liberals gave a "grant of $3 million and a commitment of up to $7 million in matching funds" to fund the Rideau Hall Foundation in Johnston's honour. Ottawa's decision to provide scholarships for Indigenous communities in his name may have been noble, but his name being aligned with this initiative established another link that couldn't be unseen.
Johnston also had a profound interest in China. He had made various state visits to the Communist country as Governor General. There's a 2017 photo of him shaking hands with President Xi Jinping, in spite of the latter's horrific record on democracy, freedom and human rights. Johnston's two daughters also went to Beijing to study Mandarin.
In summation, there were too many links, associations and ties between Johnston, Trudeau and China. The seeds of doubt about the former Governor General prevent him from doing this role in any proper fashion.
Johnston is a good, decent man. Nothing changes this perception. But he turned out to be a fine choice as special rapporteur not for our country but only for Trudeau's purposes.
If this is the type of action the Prime Minister truly believes will protect Canada from foreign interference in our elections and democratic process, he's sadly mistaken.
For interview requests, click here.
---
The opinions expressed by our columnists and contributors are theirs alone and do not inherently or expressly reflect the views of our publication.
© Troy Media
Troy Media is an editorial content provider to media outlets and its own hosted community news outlets across Canada.