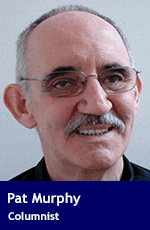 Rating the relative merits of historical figures is an academic exercise that provides both fun and frustration. It's also an enterprise fraught with challenges. How, for example, do you keep it even moderately free of ideological bias?
Those challenges notwithstanding, U.S. presidents have been prime fodder for this kind of assessment. The liberal historian Arthur Schlesinger Sr. started the ball rolling in 1948 and C-SPAN (Cable-Satellite Public Affairs Network) picked up the ball in the 21st century.
For its 2017 survey – the previous ones were in 2000 and 2009 – C-SPAN used a panel of 91 "historians and other professional observers of the presidency." Working with a team of three academic advisers, the panel rated all past presidents on 10 qualities deemed critical for presidential leadership. Then with equal weighting given to each category, the scores were summed to produce totals and an overall ranking.
It's no surprise that the top spots go to the usual triumvirate of Abraham Lincoln, George Washington and Franklin D. Roosevelt. But things get interesting after that group.
Of the 12 post-Second World War presidents, five appear in the top 10: Dwight Eisenhower (fifth), Harry Truman (sixth), John F. Kennedy (eighth), Ronald Reagan (ninth) and Lyndon Johnson (10th).
(If you're curious about the placement of Barack Obama and Bill Clinton, they're ranked 12th and 15th respectively.)
Truman's position is striking for a man whose final year in office (1952) registered a Gallup approval rating as low as 22 per cent. Mind you, historians have generally treated him relatively well, notwithstanding the fact that he became something of a bete noire for New Left academics in the 1960s.
Eisenhower and Reagan, on the other hand, both left office with high popularity ratings but had inauspicious standings among historians. Eisenhower was derided as a low-energy bumbler – a golfer rather than a president – while Reagan was dismissed as a lightweight who just got lucky.
For Eisenhower, the ascent of his reputation began around the time of historian Fred Greenstein's 1982 study The Hidden-Hand Presidency: Eisenhower as Leader. And it has continued since. C-SPAN's 2000 survey placed him ninth, subsequently rising to eighth in 2009 and fifth in 2017.
Crisis leadership and international relations are two of the categories in which Eisenhower scores particularly well, but his highest grade comes from moral authority. If this seems a little strange, the dissonance can be assuaged by putting him into the context of his time.
Less than a decade before his 1952 election, Eisenhower had been Supreme Allied Commander in Europe, and had ultimate responsibility for the planning and execution of D-Day. His related public standing was such that both Republicans and Democrats sought (unsuccessfully) to recruit him as their presidential candidate in 1948.
Reagan's rise is partially powered by a gradual mind shift on the part of at least some liberal historians. While they still don't particularly like him, they increasingly recognize two things: that his presidency was consequential and that his personal qualities had a good deal to do with it.
There are also parallels between Reagan and Kennedy.
Both score highly with regard to public persuasion and the ability to articulate a vision and set the agenda. They were charismatic performers who had a way with words and images.
But they had more going for them than that.
In terms of crisis leadership, Kennedy is ranked as the seventh most effective president with Reagan just behind in eighth position. And they're both above average – Reagan especially so – in the international relations category.
However, spare a sympathetic thought for Johnson. If there's a competition for tragic figure, he's a real candidate.
Ranked most effective of all presidents with respect to congressional relations and second only to Lincoln in terms of pursuing equal justice for all, Johnson falters badly in other key areas. Essentially, Vietnam and the related credibility gap push him down several rungs. Otherwise, he'd be a serious contender for best post-Second World War president.
And here's the rub. It can be argued that Johnson's Vietnam policy was merely following the direction and template laid down by Eisenhower's domino theory and Kennedy's initial escalation.
To paraphrase Kennedy in another context, life isn't fair.
Pat Murphy casts a history buff's eye at the goings-on in our world. Never cynical – well perhaps a little bit.
---

The views, opinions and positions expressed by columnists and contributors are the author's alone. They do not inherently or expressly reflect the views, opinions and/or positions of our publication.