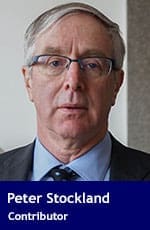 One of the most meaningful, hopeful, and typically unreported speeches on Parliament Hill in recent years came from Calgary's own Pierre Poilievre.
Poilievre, of course, has represented a suburban Ottawa riding for a decade, but he is Calgary born and bred. He is an intellectual apprentice of the Calgary School made famous – infamous? – by western thinkers such as Barry Cooper, Ted Morton, Rainer Knopff and Tom Flanagan. At 35, he embodies the West that, as Preston Manning told us in the 1990s, wanted in.
Well, it's been in – that is, in power – for a good long time now. The upshot is that even a transplanted Calgarian such as Poilievre – dubbed the Canadian Sniper by Toronto Star columnist Tim Harper – brings a western sensibility to the cabinet of Prime Minister Stephen Harper.
In a mini-shuffle a few weeks ago, Poilievre was given full cabinet status as employment minister, following in the footsteps of another noteworthy Calgarian, Jason Kenney. He continues, too, as minister of state for democratic reform.
It was in the latter capacity that he gave a speech recently heralding the 800th anniversary of the Magna Carta, a copy of which will come to Canada this spring to celebrate the signing at Runnymede in June 1215.
Poilievre acknowledged that much of what we believe about the Magna Carta as a foundational document for individual rights is more mythology than history. The Great Charter, forcibly signed by King John in a muddy English field, served the immediate needs of, as Poilievre put it, "rebellious barons," not the greater good of all mankind.
Yet it remains true, he said, that, over time, what was done at Runnymede became, through a combination of historic events and the mythology that unleashes the good in men, a catalyst for expansion of freedom leading to our contemporary understanding of human rights.
Poilievre then identified two key elements of the Magna Carta that reward constant referral by those who care about Canadian democracy. One was the length of time it took for the rudiments of right to be crafted into what we know today as unshakable liberties. The greatness of the Great Charter, he said, is that it was more than some fever dream brought on by royal indigestion and just as quickly forgotten. Once started, it moved an entire political system, an entire model of political life, forward, in fits and starts, to what Winston Churchill called the best of all possible alternatives. It took us 800 years to get here, Poilievre said, but its very slow, prudent, movement over time is what makes it invaluable.
That test of time applies particularly to the second element identified by Canada's minister of state for democratic reform. It is a principle that emerges from the very conditions under which the Magna Carta came to be: a king was forced to kneel and submit to a code of law not of his own making.
"After that no one," Polievre said, "not even the king, was above the law."
Those are terribly pertinent words for Canadians at this moment in our history. In the wake of a series of unspeakably impertinent decisions by Canada's Supreme Court, I've begun to hear the meme: "They're the Supreme Court; they can do whatever they want."
The full meaning of the Magna Carta in our political tradition is that, well, no, they can't. No institution, in our way of life, can do whatever it wants. Not the sovereign. Not the church. Not corporations. Not trade unions. Not Parliament. Not the Supreme Court of the Trudeau charter.
Where there is a muddy field, those who vaunt themselves above us can be made to kneel. It has been so for 800 years. We must hope that spirit of the Magna Carta will prevail.
Peter Stockland is the publisher of Convivium magazine for the think tank Cardus.
Peter is a Troy Media contributor. Why aren't you?
---

The views, opinions and positions expressed by columnists and contributors are the author's alone. They do not inherently or expressly reflect the views, opinions and/or positions of our publication.