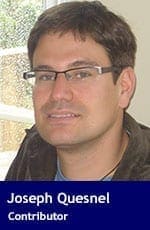 The recent release of the Truth and Reconciliation Commission (TRC) report provides all political parties with an opportunity to renew policies regarding Aboriginal Canadian peoples as we go into a fall election.
Not all 94 recommendations in the TRC report are achievable or practical, but parts of the report contain the start of a road map the parties could follow. While Liberal Leader Justin Trudeau went too far when he said he would implement the whole report, putting to bed the dark legacy of the residential schools experience should be at the top of all parties' agendas.
The parties should focus on those recommendations that actually aim to reverse past assimilation policies. For instance, they should implement those recommendations that protect Indigenous languages and cultures. They should also declare they will implement policies on social welfare, justice, and health. Many of these policies target the inter-generational effects of residential schools.
The parties should also emphasize teaching all Canadians about the effects of the residential schools, including in museums, and include Metis survivors excluded in reconciliation efforts.
While the report made numerous references to the UN Declaration on the Rights of Indigenous Peoples, a non-legally-binding global document of human rights standards for Indigenous peoples, the parties should focus more on made-in-Canada solutions to Indigenous challenges rather than questionable UN goals. The one-size-fits-all declaration, while containing many worthy goals, should not be the main framework for reconciliation. Rather, the focus should be on Canada's as well as Aboriginal Canadian peoples' existing policies and court rulings.
To implement an effective Aboriginal Canadian agenda, the parties must emphasize Aboriginal education reform. While Former National Chief Shawn Atleo of the Assembly of First Nations (AFN) failed to deliver reform through the First Nations Control of First Nations Education Act, new AFN National Chief Perry Bellegarde has announced that First Nations communities are ready to re-open education discussions with Ottawa. All parties should declare their willingness to negotiate with bands and the AFN. Ottawa should not give up its insistence on standards, however, but should remove ministerial oversight in favour of parliamentary oversight.
Central to any party's Aboriginal agenda is an achievable plan to narrow the gap between Indigenous and non-Indigenous peoples. Bellegarde repeatedly pointed to the gap between both populations as expressed in the UN Human Development Index. The Conservatives rightly opposed the first Kelowna Accord, but we need a successor agreement (a 'Kelowna Accord 2') done right with an emphasis on accountability for results.
With or without a national inquiry for missing and murdered Indigenous women, the parties should promote tangible means to address the high number of vulnerable women both on and off-reserve communities.
Lastly, any serious Aboriginal agenda should focus on allowing First Nations to achieve some self-government and economic advancement, with or without the Indian Act. All parties should support a voluntary First Nations Property Ownership Act that would transfer title to reserve lands back to First Nations. The Conservatives ran out of time, but any party could introduce it, even the market-allergic NDP. Even without full self-government agreements, the parties could help support increased autonomy by, for example, providing funds for even more First Nations to enter the First Nations Land Management Act (FNLMA) regime, which allows bands to control their lands and operate closer to the speed of business. An Aboriginal agenda must also allow more bands to tax real property on reserves. All parties could make history by supporting resource revenue sharing with bands and encouraging provinces to adopt agreements.
As always, effective Aboriginal Canadian policy includes speeding up both specific and comprehensive land claims so that First Nations receive justice and finality.
This agenda is ambitious and for some parties involves re-orientation of policy direction. However, the policies benefit Aboriginal Canadian peoples if the winning party adopts them. If they are implemented within a true spirit of consultation with Indigenous peoples, they may allow us to turn a corner.
Joseph Quesnel is a Aboriginal policy analyst and focuses on Aboriginal policy, property rights, and water market issues.
Joseph is a Troy Media contributor. Why aren't you?
---

The views, opinions and positions expressed by columnists and contributors are the author's alone. They do not inherently or expressly reflect the views, opinions and/or positions of our publication.