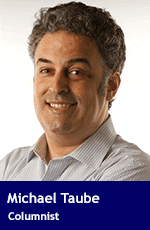 The federal election has just passed the halfway mark and many Canadians can't wait until it's over.
This isn't related to the usual malaise and frustration we see and hear during election season. Rather, it has everything to do with the fact this has been the most ridiculous political campaign in Canadian history.
Where to begin?
Conservative Leader Andrew Scheer has witnessed several candidates get attacked by the Liberals for old positions on contentious issues like abortion and gay marriage. Scheer, who was also attacked for a 15-year-old statement in the House of Commons before the writ was dropped, accepted several candidates' apologies – and was lambasted for this decision.
Liberal Prime Minister Justin Trudeau was involved in a blackface/brownface controversy. Three separate incidents have been unearthed, the most recent being in 2001 when he was a 29-year-old teacher – and should have known better. It received an enormous amount of negative press coverage, both domestically and internationally. Could there be more?
Anything is possible.
NDP Leader Jagmeet Singh threw out several candidates due to offensive remarks ranging from allegations of physical abuse to "unacceptable" comments about the Israeli-Palestinian conflict. He's also had to face offensive comments about his turban and heritage from both ex-NDP members and current supporters, and became understandably emotional when Trudeau's blackface/brownface controversy broke out.
Green Leader Elizabeth May raised eyebrows during the first leaders' debate by making critical comments about Israel, and flip-flopped on the issue of allowing any debate on abortion in Parliament – which could lead to "re-vetting" of candidates.
And then an image of May was reportedly photoshopped by the party to remove a disposable cup and supplant it with a reusable cup and metal straw. It's not easy being green.
Meanwhile, True North Centre fellow Andrew Lawton has been blocked from Liberal events for over a week due to a lack of media accreditation and was inexplicably asked to leave a public rally.
Rebel Media's David Menzies was actually escorted out of a Tory event by police for a lack of media credentials, and was apparently handcuffed for reasons that still aren't entirely clear.
People's Party of Canada Leader Maxime Bernier was blasted for appearing in photos with alleged white nationalists and racists. And an elderly couple were briefly prevented from attending a PPC event by aggressive anti-fascist protestors.
How have most of the parties attempted to mitigate this damage?
By promising the sun, the moon and the stars to Canadians in the form of wasteful spending of taxpayer dollars.
Trudeau claimed his party's plan was "fiscally responsible," even though it would create another four years of deficits, a $6-billion "down payment" for pharmacare, mental health service and palliative care, and billions more for education and the environment.
May announced an eye-popping $26.7-billion universal pharmacare plan that would continue to skyrocket to $31.3 billion by 2024-2025, and wants to lower the voting age to 16.
Singh wants to spend $5 billion on new affordable housing and implement a universal dental care plan (which would cost $560 million in the first year alone), among other wasteful suggestions.
Scheer's proposals have been more fiscally prudent. Nevertheless, he wants to adjust the mortgage stress test to make it easy for first-time home buyers to get into the market – and potentially default, if the market turns. A 20 percent refundable tax credit for house renovations and retrofitting sounds fine, but could end up being costly. He also wants to establish a "national energy corridor," which won't come cheap.
Canadians have witnessed major scandals and heard offensive remarks, relived ancient political history, experienced daily mud-slinging, and considered policy proposals with big, shiny numbers that are so wasteful that they can make adults cry.
Is it any wonder they're already fed up with our political parties and their leaders?
Let's hope the remaining half of this election campaign isn't quite as entertaining. We really don't need any more political amusement in our lives.
Michael Taube, a Troy Media syndicated columnist and Washington Times contributor, was a speechwriter for former prime minister Stephen Harper. He holds a master's degree in comparative politics from the London School of Economics.
---

The views, opinions and positions expressed by columnists and contributors are the author's alone. They do not inherently or expressly reflect the views, opinions and/or positions of our publication.