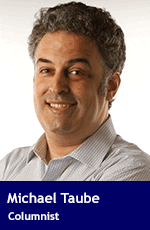 The outcome of the inquiry into missing and murdered Indigenous women and girls was going to be difficult for the Indigenous Canadian community – and Canadians in general. That much was always clear.
What happened last week, however, changed the parameters of this discussion and led us down a rabbit hole we should have never entered.
The inquiry said Canada is carrying out a "genocide" against Indigenous peoples. Not in the past, mind you, but in the present.
The Organization of American States was stunned by this news. As Secretary-General Luis Almagro wrote in a June 3 letter to Foreign Affairs Minister Chrystia Freeland, "the mere presumption of the crime of genocide against Indigenous women and girls in your country should not and cannot leave any room for indifference from the perspective of the Inter-American community and the international community."
Almagro also wanted to include "an Inter-American mechanism to this investigation." Recognizing that Canada "has always sided with scrutiny and international investigation in situations where human rights are violated in different countries," he continued, "I am expecting to receive a favourable response to this request."
The whole situation was quickly getting out of hand. It could have easily been defused if Prime Minister Justin Trudeau had intervened in a diplomatic manner with strongly worded language and a helping hand.
Alas, Trudeau took a very different tact. He said during a press conference at last week's Women Deliver summit in Vancouver, "We accept the finding that this was genocide and we will move forward to end this ongoing national tragedy."
The sound of jaws dropping was deafening. While the historical treatment of Indigenous peoples experienced in Canada was awful, it wasn't genocide.
Merriam-Webster defines genocide as "the deliberate and systematic destruction of a racial, political, or cultural group." There have been instances of genocidal annihilation around the world, including the Nazi Holocaust, ethnic cleansing in the Soviet Union, the Khmer Rouge in Cambodia, civil wars in Rwanda and Somalia, and the bloodthirsty savagery of the Islamic State.
Canada's Indigenous peoples have never experienced anything of the sort.
Certainly, they've been mistreated and isolated throughout history. They've experienced racism on a province-to-province basis. Native Canadian leaders have struggled to work productively with the federal government, no matter the political stripe, due to generations of mistrust. Historical concepts like residential schools were well meaning (in some communities) at the start, but ultimately failed in practice due to neglect, abuse and hatred.
But Canada has never engaged in the "deliberate and systematic destruction" of Indigenous peoples, either in the past or the present. One individual or group's perception isn't an entire country's reality. As well, the dislike and/or hatred of a select few doesn't represent the diverse views of the many.
Irwin Cotler, a former federal Liberal cabinet minister, human rights lawyer and head of the Raoul Wallenberg Centre for Human Rights, may have said it best when he told CBC News, "If we say everything is a genocide, then nothing is a genocide."
This is exactly the trap Trudeau fell into.
All the PM had to do was politely critique the inquiry's assessment. Acknowledge its suggestion of genocide as an opinion open to interpretation, but stress that Canada, while imperfect, has worked hard to be open, tolerant and understanding in its beliefs and policies. He could have announced a process to assess the information, speak with native leaders and report back.
He did no such thing, however. In his ongoing quest to curry favour with Indigenous peoples and enhance his credentials as an apologist for our country, he reacted to the controversy by calling something that clearly wasn't genocide exactly that, genocide.
Putting the genie back in the bottle will be impossible. Generations of Canadian prime ministers will now have to deal with the ramifications of Trudeau's irresponsible and historically inaccurate response.
Words matter, prime minster. Take another sip from your "uh, paper, um, like drink box water bottles sort of things" that you and your family apparently use, and think about it.
Michael Taube, a Troy Media syndicated columnist and political commentator, was a speechwriter for former Canadian prime minister Stephen Harper.
---

The views, opinions and positions expressed by columnists and contributors are the author's alone. They do not inherently or expressly reflect the views, opinions and/or positions of our publication.