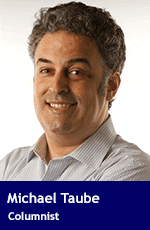 After a wonderful and relaxing Christmas, my thoughts turn to politics (as they often do). In particular, why Prime Minister Justin Trudeau will find 2018 to be just as challenging as 2017.
The PM's political honeymoon pretty much ended late this year, and many Canadians are considering political alternatives. We shouldn't be surprised: aside from the fickleness of the modern voter, the Liberals have done a superb job in starting to dig their political graves.
The Trudeau government, unlike the more fiscally responsible Liberal governments under Jean Chretien and Paul Martin, is closely aligned with the old tax-and-spend agenda that drives Canadians up the proverbial wall. The inability to keep spending in check, rein in the deficit (breaking a major campaign promise), the $10.5-million payout to war criminal Omar Khadr, wasting valuable time and resources to create a "progressive" North American Free Trade Agreement, unnecessarily delaying the Trans-Pacific Partnership agreement and not arranging an important trade deal with China, among other things, have helped reduce voter confidence.
That's only the tip of the political iceberg. When it comes to openness and transparency, the Trudeau Liberals seem to be just as bad (or worse) than the Conservative government led by Stephen Harper was ever accused of being.
In one notable example, Finance Minister Bill Morneau's decision to not put his substantial assets in a blind trust has deservedly earned much public ridicule. This includes the story of his mysterious French villa, which wasn't originally disclosed to the federal ethics commissioner but magically reappeared during the controversy. Funny, that.
Even worse, Trudeau became the first Canadian prime minister to violate this country's Conflict of Interest Act.
This was primarily related to last year's vacation with his family and prominent Liberals to the Aga Khan's private island, unknowingly paid for by Canadian taxpayers. The PM initially claimed he didn't mention this trip because of his long-standing friendship with the spiritual leader. Ethics Commissioner Mary Dawson, however, stingingly noted in the report she "determined that Mr. Trudeau and the Aga Khan cannot be characterized as friends within the meaning of the Act."
Dawson also chastised Trudeau for not recusing himself during private meetings last May related to a $15-million grant for the Aga Khan's Global Centre for Pluralism. Friend or no friend, the PM's decision to attend these discussions was an obvious conflict of interest.
That's why a Dec. 15 Angus Reid Institute quarterly poll of 5,413 respondents showed, for the first time, the PM's approval rating below 50 percent.
Trudeau's approval rating sits at 46 percent, with 49 percent of respondents displeased with his leadership. While his overall popularity may be higher than Conservative Leader Andrew Scheer and NDP Leader Jagmeet Singh, his overall disapproval rating is substantially larger than his main political rivals.
Meanwhile, 46 percent of respondents believe it's "time for a change" in government, versus 32 percent who are content with the Liberals in power. That's a significant statistic when you consider Trudeau only assumed office on Nov. 4, 2015.
Is this poll the end of the world for Canada's 23rd prime minister?
Of course not. The next federal election doesn't have to be held until October 2019. And even if one was called tomorrow (for whatever reason), the Liberals would still be re-elected.
Here's the difference: It would likely be with a minority government at this point and, with the way the pendulum is swinging, it could be much smaller next year.
If you don't think the Tories and NDP taste blood, you're sorely mistaken. They see a somewhat wounded prime minister and they're going to pounce on him with great gusto.
Will the opposition parties succeed? Will Trudeau and the Liberals be able to recover?
We'll know better in 2018. Happy New Year, everyone!
Michael Taube, a Troy Media syndicated columnist and Washington Times contributor, was a speechwriter for former prime minister Stephen Harper. He holds a master's degree in comparative politics from the London School of Economics.
---

The views, opinions and positions expressed by columnists and contributors are the author's alone. They do not inherently or expressly reflect the views, opinions and/or positions of our publication.