Trudeau alleges Indian involvement in Sikh leader's death, leading to a new low in Canada-India relations. But where's the proof?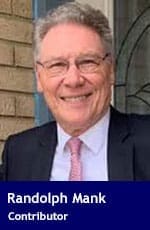 Upon returning from a diplomatic assignment overseas in 2006, I was put in charge of one of the Canadian foreign ministry's Asia bureaus and tasked with developing a re-engagement strategy with India.
Countless drafts were produced before we finally found a modest path forward. Along the way, we were constantly reminded of a hornet's nest of reasons why we couldn't engage easily with India: its weaponization of our CANDU nuclear reactor exports in the 1970s; its resistance to liberalization throughout the evolution of global trade rules; its military relations with Russia; its mistreatment of minorities, including Muslims, Sikhs and Christians; and so on.
For its part, India's main interest seemed to be that Canada should crack down on Canadian Sikhs waging the separatist "Free Khalistan" campaign for an independent homeland in the Punjab region.
Now, suddenly, after almost two decades of modest progress, the diplomatic relationship is again spiralling downward. It comes just as hopes had been raised that India could become the replacement for Canada's soured relations with China.
The new diplomatic rift erupted following Prime Minister Justin Trudeau's recent troubled visit to India for G20 meetings. He rose in Parliament this week to allege that Indian authorities were complicit in the assassination of Sikh leader Hardeep Singh Nijjar, who was shot to death in June this year in front of a Gurdwara temple in Surrey, a suburb of Vancouver.
Following the Prime Minister's statement, his government announced the expulsion of an Indian diplomat, a move quickly reciprocated in New Delhi, which also issued a travel warning for Canada. Trade talks have also been suspended, along with a planned visit to New Delhi this fall of a highly anticipated Team Canada business mission led by our trade minister.
And, with that, the air came out of the much-hyped relationship, and the "Indo" in Canada's Indo-Pacific Strategy became tenuous, to say the least.
The Canadian government had high hopes for progress. One of Canada's top trade negotiators, Cameron MacKay, had been deployed as High Commissioner in New Delhi to capitalize on the potential. The world's most populous country, India is already Canada's 10th largest trading partner. Canada exported $11.5 billion of goods and services to India last year, and imported almost $9.5 billion in return. It is also Canada's single largest source of foreign students.
According to the 2021 census, about 1.4 million Canadians identify as ethnic Indian. The community includes such current prominent leaders as Harjit Sajjan, the federal Cabinet's emergency preparedness minister; Jagmeet Singh, the head of the New Democratic Party; Niki Sharma, the Attorney General of British Columbia; and Goldy Hyder, the CEO of the Business Council of Canada. Of this diaspora, close to 800,000 identify as Sikh, the largest such group in the world outside of India.
Prime Minister Modi's government, like others before it, has not been especially tolerant of minorities, certainly not ones demanding a separate homeland in the Punjab. India ranks a lowly 119 out of 165 countries on the Human Freedom Index. It has a long history of inter-communal tension between its Hindu majority and Sikh minority. Hostilities erupted in June 1984, when the Indian military raided Sikh's holiest shrine, the Golden Temple in Amritsar, to root out separatists. Some four hundred people were killed in the raid, and thousands more perished in the bloodshed that ensued. Four months later, Prime Minister Indira Gandhi was assassinated by her Sikh bodyguards in revenge.
Eight months later, the violence came to Canada.
In June 1985, a bomb planted by Canadian Sikh extremists on an Air India flight from Montreal destined for Mumbai exploded near Ireland, killing 329 mostly Canadians on board. The 2006 Canadian Commission of Enquiry into the mishandling of the case pointed the finger at a lack of co-ordination between Canadian intelligence and security agencies. Those agencies have paid closer attention ever since.
Nevertheless, instead of pursuing closer relations with India as intended, the Canadian government must now deal with a flurry of awkward questions: Where is the proof behind the allegations? Why hasn't anyone been charged? If the intelligence and security agencies knew about and warned Mr. Nijjar about assassins, why couldn't they stop them? If those killers came from India, how did they get visas to enter Canada? If they have returned to India, how did they evade our law enforcement authorities? If we knew that the Indian government was involved in such activities on Canadian soil, why did we think we could partner with it on an Indo-Pacific strategy? What measures will we take now to avoid collateral damage to our commercial interests?
Political pundits will speculate about the timing of the Prime Minister's allegations and his reliance on the Sikh leader of the New Democratic Party for control of Parliament. As a foreign policy matter, if it is proven to have deployed assassins in Canada, 'Shining India's' reputation will be severely tarnished everywhere. If disproved, the same goes for Canada.
Randolph Mank is a former Canadian diplomat and business executive. He currently heads MankGlobal consulting, serves on boards, and is a Fellow of the Canadian Global Affairs Institute, Triple Helix, and the Balsillie School of International Affairs.
For interview requests, click here.
---
The opinions expressed by our columnists and contributors are theirs alone and do not inherently or expressly reflect the views of our publication.
© Troy Media
Troy Media is an editorial content provider to media outlets and its own hosted community news outlets across Canada.