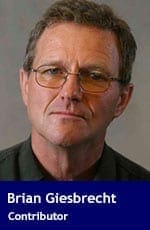 The dust has still not settled after Wab Kinew was elected as the new leader of Manitoba's New Democratic Party.
He has admitted to past indiscretions, but revelations of a domestic violence charge from some years ago gave rise to a flurry of negative comments from political commentators. Some hinted at a double standard based on the fact that Kinew is Indigenous.
Senator Murray Sinclair waded into the fray, suggesting that Kinew was being unfairly hounded by the media precisely because he is Indigenous. The senator compared the situation to the case of Clarence Thomas, an African-American judge. Judge Thomas was – according to some – treated particularly harshly by the media simply because of his race.
It wasn't over yet. The lawyer for a former NDP member who had been ousted by the party over sexual impropriety allegations informed the media that there was, in fact, a double standard, but not the one suggested by the senator: according to the lawyer his client had received much harsher treatment than did Kinew.
For his part, Kinew disagreed with the senator. He said that he had not been unfairly treated by the media, and he assured the public that he had dealt with his issues and they were now behind him.
I have no opinion on the issue of Kinew's past, and I don't know enough about his political positions to offer an opinion on them either. I only know Kinew as a voice I listened to and enjoyed on CBC Radio, and from his reputation as an intelligent and articulate person.
Regardless of the controversy, the fact that an Indigenous person is now the leader of Manitoba's main opposition party, and a possible Premier of the province, is very good news indeed.
Although Manitoba is very small province compared to the United States, Wab Kinew's election to the leadership of the NDP is every bit as significant to us as the day when Barrack Obama was sworn in as the first African-American President in the U.S.
Canada's Indigenous people have been treated very badly for much of our history.
The fact that an Indigenous man – and one who is proud of his heritage – is now in a position of power, is a strong indication that the province (and perhaps our country) has turned a corner. Not to slight judges, senators, and bureaucrats, but they were chosen by the government. And, although we have had Indigenous MLAs and MPs, as well as Premiers who were Metis, Kinew is the first Indigenous party leader in a province. If elected Premier, he will have convinced the majority of people of all ethnic backgrounds that he is entitled to be their leader.
For his part, Kinew has proudly stated that he is a Canadian who wants to work on behalf of all Canadians. Once election time comes, the fact that he is Indigenous will be just an interesting fact.
Wab Kinew can now be seen by everyone – and particularly by young Manitobans – as proof that this province can work for everyone.
Welcome, Mr. Kinew.
Brian Giesbrecht is a retired judge and Senior Fellow with Frontier Center for Public Policy.
Brian is a Troy Media contributor. Why aren't you?
---

The views, opinions and positions expressed by columnists and contributors are the author's alone. They do not inherently or expressly reflect the views, opinions and/or positions of our publication.