His refusal to take action on Chinese election interference another reason our allies believe he can't be counted on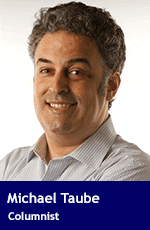 Many Western democracies are fundamentally aware of the heightened threat of rogue states and totalitarian regimes interfering with their democratic institutions and elections. The most recent and explosive example involves Canada.
We've been a desirable target for decades due to our personal, political and economic relationship with the U.S. A 2021 report from Simon Fraser University processor Ahmed Al-Rawi examined a "low-sophistication cyber threat activity" on Twitter during the 2015 election instigated by Russian and Iranian "trolls." A Global News report last year revealed China was behind a "vast campaign of foreign inference" in the 2019 election, including alleged financial payments to at least 11 Toronto-based candidates, campaign offices swarming with "numerous Beijing operatives" – around 13 or more – and one Ontario MPP.
Liberal MP Han Dong became the subject of intense scrutiny.
A Feb. 28 Global News report suggested that Beijing had become frustrated with then-Liberal MP Geng Tan in 2019. The Chinese Consulate in Toronto "was not pleased with [his] performance," in the words of an unnamed national security official with knowledge about this matter. Dong, who had previously worked for Chianti Foods, Canada Shanghai Business Association, former Ontario Liberal cabinet minister Gerry Phillips and former Ontario Liberal cabinet minister (and current Liberal MP) Michael Coteau, would eventually replace Tan. Sources told Global News he "frequently called Chinese officials in Ontario" and was "considered a close friend of the Toronto Consulate."
CSIS found his activities to be "suspicious." Global News noted, "Chinese international students with fake addresses were allegedly bussed into the riding and coerced to vote in Mr. Dong's favour." Dong was also a "close contact" of former Ontario Liberal MPP Michael Chan, a "political kingmaker and pivotal Liberal fundraiser" and a "target of CSIS." Three intelligence sources told Global News "investigators believed Chan had orchestrated Tan's ouster with a campaign that persuaded Justin Trudeau's aides to back Dong instead."
A Mar. 22 Global News story broke another CSIS report about the embattled Liberal MP. Dong reportedly met with Han Tao, China's consul-general, in Toronto in Feb. 2021 and suggested Beijing delay freeing Michael Kovrig and Michael Spavor. Why? Their release could have potentially aided the Conservatives' political fortunes. After a public outcry, Dong stepped away from the Liberal caucus.
Things got worse when Ontario Progressive Conservative MPP Vincent Ke was tied to this controversy.
Global News unveiled a Jan. 2022 Privy Council Office report on Mar. 10. It highlighted "a large clandestine transfer of funds earmarked for the federal election from the PRC Consulate in Toronto was transferred to an elected provincial government official via a staff member of a 2019 federal candidate."
Ke wasn't mentioned in this report by name. Two unnamed sources with knowledge of the CSIS investigation asserted he had received "around $50,000, as part of a larger disbursement – roughly $250,000." The amount "allegedly originated with the Chinese Consulate in Toronto" and was transferred "through a series of proxies that included a pro-Beijing grassroots group and the staff member to a parliamentarian before supposedly reaching Ke."
The Chinese-born MPP has denied his involvement in the election interference brouhaha. He called the entire matter "racist." Nevertheless, he stepped away from Ontario Premier Doug Ford's caucus.
Dong is the federal representative for the riding of Don Valley North. Ke is the provincial representative for the same riding. If these allegations are true, Chinese election interference has moved across party lines in Canada.
The biggest roadblock to resolving this controversy? Prime Minister Justin Trudeau.
His refusal to immediately acknowledge Chinese election interference in Canada and take appropriate action has turned this into a massive domestic and international problem. His decision to avoid a criminal investigation and public inquiry was regrettable. His appointment of respected former Governor General David Johnston as his special rapporteur immediately blew up in his face when the latter's long-standing ties to the PM, his family and China were revealed. He continues to defend this choice, however.
Most Western democracies had faith in former Conservative prime ministers Brian Mulroney and Stephen Harper and previous Liberal prime ministers Jean Chretien and Paul Martin when it came to foreign policy. They were leaders with different ideologies and policies, but they were all trusted allies who could be counted on.
The West clearly doesn't feel the same way about Trudeau. This largely explains why Canada has sat at the foreign policy kiddie table for several years and was left out of the critical AUKUS security pact between the U.S., Australia and UK.
If Trudeau doesn't properly deal with China's interference in Canadian elections, our country could become even less safe, secure and trusted than it already is.
I don't know if the PM is worried about this.
He should be.
Michael Taube, a Troy Media syndicated columnist and Washington Times contributor, was a speechwriter for former prime minister Stephen Harper. He holds a master's degree in comparative politics from the London School of Economics.
For interview requests, click here.
---
The opinions expressed by our columnists and contributors are theirs alone and do not inherently or expressly reflect the views of our publication.
© Troy Media
Troy Media is an editorial content provider to media outlets and its own hosted community news outlets across Canada.