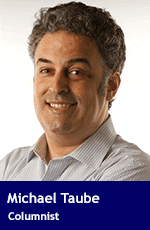 Did you hear the news? A Canadian politician has decided to say nothing on a particular issue. That's right – absolutely nothing!
Whoa! Take it easy, ladies and gentlemen. Put the party hats and streamers back in the box, keep the champagne on ice and tell the marching band to take five – and then some.
I realize a silent public office holder may sound like music to soothe a savage political beast, but that's not always the case. When a politician says nothing, it actually speaks volumes.
Which brings us to Jody Wilson-Raybould.
She's a Liberal MP representing the B.C. riding of Vancouver Granville and a former Crown prosecutor. In November 2015, she became the first Indigenous person to be minister of Justice and the attorney general of Canada. Prime Minister Justin Trudeau named her chair of the cabinet-based Working Group of Ministers on the Review of Laws and Policies Related to Indigenous Peoples. She's also worked on government files related to marijuana, national security, criminal justice and euthanasia.
That's quite a hefty load for a first-term MP. One has to assume Trudeau and his senior advisers had great faith in Wilson-Raybould's abilities, work ethic and loyalty.
So when the news came down that she had been shuffled to minister of Veterans Affairs last month, more than a few mouths were left agape. It's still a relevant cabinet post but it was seen as a significant political demotion by Ottawa insiders.
No one could point to a specific event, altercation, discussion or controversy that would have caused this. It didn't make any sense and even less so after Wilson-Raybould's Jan. 14 statement that provided no clues.
"I was directed in my mandate letter to pursue and achieve a broad, progressive, and ambitious agenda," she wrote, "and I am tremendously proud of our accomplishments. There is very little, if anything, in my mandate letter we have not done or is not well under way to completing, and we have also achieved much beyond it."
At the time, it was chalked up to a domino effect that often occurs during a cabinet shuffle. Then-Veterans Affairs Minister Scott Brison retired from politics, so a few Liberal MPs and cabinet ministers, including Wilson-Raybould, were affected.
As for her puzzling statement, maybe it was just a way to save face.
This perception has dramatically changed.
On Feb. 8, the Globe and Mail produced a bombshell report into SNC-Lavalin Group Inc. The paper alleged the prime minister's office had unsuccessfully tried to influence Wilson-Raybould to intervene in a criminal proceeding involving the Montreal-based engineering and construction company.
It goes without saying that the federal government must not flex its political muscle in any legal or criminal matter. Any politician who overstepped this understood boundary would be in jeopardy of getting fired and a government's reputation would be immediately shattered.
Trudeau has denied the Globe story and claimed he'd never "directed" Wilson-Raybould to intervene in this case. Still, there's a big difference between directing someone to do something and having what's now being called a "vigorous debate" in the PMO about it.
While several Liberals have attempted to shift focus, neither the PM nor PMO has made this distinction to date. They were even hesitant to go along with the opposition parties in terms of launching a full inquiry into this matter. (The federal ethics commissioner will now probe the PMO.)
Wilson-Raybould is staying away from this topic, too. She's claimed solicitor-client privilege is the reason behind her decision against issuing a comment. (But her successor, David Lametti, was pleased to speak with CTV last weekend about it.)
Her statement is also key to understanding the SNC-Lavalin controversy. Wilson-Raybould is bound by confidentiality and/or solicitor-client privilege. But there are a few things she could discuss (or allude to) in a couched fashion without any legal or political ramifications. Yet she won't do it.
What does her silence mean? Loyalty, integrity, cabinet solidarity – or an unwillingness to change a current political narrative?
Think about it as the political volume continues to rise.
Michael Taube, a Troy Media syndicated columnist and political commentator, was a speechwriter for former Canadian prime minister Stephen Harper.
---

The views, opinions and positions expressed by columnists and contributors are the author's alone. They do not inherently or expressly reflect the views, opinions and/or positions of our publication.