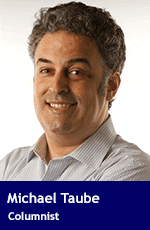 Over the years, I've been fortunate to meet or come across impressive figures from the world of politics, business, journalism, media, sport and entertainment.
There's virtually no photographic evidence of these meetings. It's never been important to me to prove I was somewhere, met someone, or said something witty and/or relevant. The only camera I need is my visual memory.
Naturally, there are some images I wish I had. One may surprise you: André the Giant, my favourite pro wrestler while growing up.
I saw him in person on two occasions. The first was in Toronto in 1978. He was going to wrestle then-American Wrestling Association world champion Nick Bockwinkel and was walking near the Eaton Centre. I said something to the effect of, "Hi, André!" and he waved back with a huge smile on his face.
The second was in 1991, in Paris's Charles de Gaulle Airport. He was sitting on a suitcase waiting for a flight. My greeting to him was similar to the line I'd used 13 years earlier. He didn't immediately react but eventually turned his head, gave a short wave and a brief smile, and looked away.
These small memories came flooding back after watching the HBO documentary André the Giant, which aired on April 10. Produced by Janine Marmot and Bill Simmons, this joint project with Vince McMahon's World Wrestling Entertainment includes interviews with family members, pro wrestlers (Hulk Hogan, Ric Flair), and Hollywood celebrities (Billy Crystal, Arnold Schwarzenegger).
Born André Roussimoff in 1946, he lived in Moliens, France, which had a population of 1,089 in 2012. He came from a loving family of farmers but wanted to achieve other things. Aided by his unusual height due to gigantism, he moved to Paris at age 17 and became the pro wrestler Géant Ferré. This evolved into a lumberjack character named Jean Ferre, then Monster Roussimoff and finally André the Giant.
Few pro wrestlers were close to his strength (he could lift several people at once and toss opponents around like rag-dolls), and fewer were at his height. His drinking was the stuff of legends, with confirmed stories of consuming more than 100 beers at one sitting over several hours. He was loaned out to wrestling promoters in the territories to keep his gimmick in high demand. Championship reigns weren't plentiful because it was almost impossible to construct realistic storylines to take title belts off him in a fake sport.
HBO opted not to delve into certain facts about his life and career. For example, the brief World Wrestling Federation title reign in 1988 wasn't discussed. His titanic battles with Killer Khan never came up. Even the tall tale about being 'undefeated' from 1973 to 1987 (he was pinned by El Canek in 1984 and Antonio Inoki made him submit in 1986) never saw the light of day.
Nevertheless, the documentary was superbly done. It examined his transformation into a larger-than-life character who transcended the squared circle and became a world-renowned figure in movies like The Princess Bride (1987). He was correctly portrayed as a kind, gentle giant who enjoyed people's company, always insisted on paying their bar tabs and craving, more than anything, to be normal.
The film also contains some revealing and amusing moments. His disdain for two wrestlers, Big John Studd and Randy Savage is discussed, noting he screamed at the latter "no baby oil!" (his trademark prematch appearance) when he wanted to discuss strategy. It also contains Hogan's admission of being afraid that André wouldn't agree to be pinned during their WrestleMania III match in 1987, and only finding out at the very end when he confirmed the set finish.
Even McMahon showed some surprising emotion when he crumbled after admitting he never made amends with the Giant before his death in 1992 and called him "special."
These powerful images help explain why his fans, including a young boy who admired him from afar, were so taken with this incredible wrestler.
That's why I wish I had taken one photo with André: to remember him as a giant, legend and hero.
Troy Media columnist and political commentator Michael Taube was a speechwriter for former Prime Minister Stephen Harper.
---

The views, opinions and positions expressed by columnists and contributors are the author's alone. They do not inherently or expressly reflect the views, opinions and/or positions of our publication.