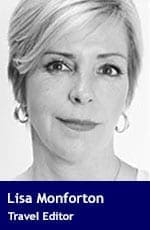 More Canadians frustrated with long wait times for elective surgeries are willing to leave the country and pay out of their own pockets for procedures and treatments.
A 2017 report by the Fraser Institute reveals that more than 63,000 Canadians in 2016 elected to have non-emergency surgeries in a foreign country.
Janet Bristeir, author of Medical Tourism – Surgery For Sale!, recognized the trend and the inevitability that more Canadians will become "medical tourists." The former operating room registered nurse turned advocate for patient safety works on quality assurance for surgical instruments. She isn't advising people not to pursue procedures abroad. Her message is that if they do, they must be well-informed about which facility and medical personnel they're trusting with their body and health.
"There are good facilities, there are good results, but you have to do the research, you have to know what you're getting into," says Bristeir, who is based in Vancouver.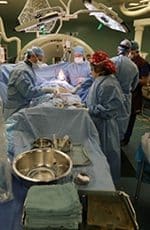 Realizing there was no solid resource for people, she wrote Medical Tourism – Surgery for Sale! She also authored two accompanying books that detail vital questions to ask, including a journal for patients to keep pre- and post-op notes, for example, in the event of complications once they return to Canada.
Bristeir's website, areusafe.ca, has a wealth of information on every facet of planning for an out-of-country medical procedure. The topics range from the importance of vetting the healthcare facility, making sure they're internationally accredited, or knowing if your at-home physician is willing or can follow up with you once you arrive back in Canada.
Bristeir also has a handy list for those who plan to hire a Canadian private healthcare facilitator to help navigate their entire trip and procedure. You should know information like all the costs involved and how well your facilitator knows the foreign facility you plan to use.
You can also listen to a podcast interview on the topic with Bristeir at http://healthcareelsewhere.com.
Caving and underground meditation: the next travel adventure frontier
Via ferratas, waterfall climbing and bungee jumping have gotten all the attention among thrill-seeking travellers in the past few years. But caving might just be the next new under-the-radar frontier for those who thrive on an adrenalin rush.
Canmore Cave Tours offers several guided caving experiences at Rat's Nest Cave, about five minutes from Canmore, Alta. And it has introduced a new caving experience not just for the adventure of caving, but also for a little solitude beneath the earth.
Part of the company's UnEarthed series of events, it combines a 40-minute hike up Grotto Mountain, the two-hour cave tour capped off with a 30-minute guided meditation session 50 metres down. Getting to The Grand Gallery for your quiet time is a thrill in itself. Wearing a helmet with a headlamp, your light beam (and your guide) leads you through the dark, as you scooch on your butt through passages and chambers. You'll have to slither on your belly like a snake through tunnels and, at times, your face will be centimetres from the sweating, moist confines of the cave. Along the way, you'll be see ancient animal bones and pictographs.
You're in for an incredible unearthly experience that ends with chilling out in a dark space that might just remind you of an ancient cathedral (no spoiler alerts!) as you sit in darkness contemplating how you got here and, well, maybe even life.
The next meditation caving event happens April 13 at 6 p.m. Cost is $130 per person, plus tax. It includes coveralls, kneepads, helmet and headlamp, gloves, water and a snack. Several other tours are also available year round.
Details and reservations at http://www.canmorecavetours.com.
California dreaming? Check out this web series
My recurring travel fantasy in the midst of a heartbreaking cold snap often involves me driving a sports car down the winding Pacific Coast Highway on a sunny California day. There's some beach-hopping involved and definitely a cold glass of California chardonnay on a patio while watching the waves crash on the surf.
You could spend a long time exploring the peaks and valleys, cities and vineyards of the third largest state in the U.S., and now there's a snappy new tool to help you trip plan.
Visit California launched its California 101 Dream365TV, a series of 35 videos showing the state's top destinations and experiences. They're fun to watch and full of tips and information for travellers. (They can also be viewed on YouTube.) Some of the videos are broken out into themes like National Parks, Road Trips, Resorts and Beaches with beautiful images, sure to fill your head with enough ideas.
Flight deals for April and May
Here's a sample of recent live domestic and international flight prices from major cities across Canada on Skyscanner.ca with major airlines. The search was done through the "cheapest month" option for one economy flight for an adult in the past 15 days. All prices are in Canadian currency and include taxes and fees. As always, prices are subject to change.
Vancouver
Calgary
Edmonton
Toronto
Winnipeg
Lisa Monforton is an award-winner Calgary-based travel writer.
---

The views, opinions and positions expressed by columnists and contributors are the author's alone. They do not inherently or expressly reflect the views, opinions and/or positions of our publication.