Taiwan's journey to eco-tourism excellence a timeline of achievements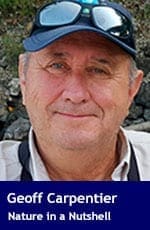 In my last column, I wrote about how Taiwan is becoming a leader in eco-tourism and the small part I had to play in that transition. Today, I'd like to finish the story.
Maybe the simplest way to start is to present a chronological timetable that shows timelines and milestones. As these accomplishments may be fluid, the timelines quoted were the best available to me when I researched this article.
Moments in Time
March 2001 – Premier of Taiwan declares an interest in establishing a land protection system to preserve environmentally sensitive and significant lands.
February 2002 – Taiwan commits to establishing eco-tourism standards and Executive Yuan approves an Eco-tourism Working Plan.
April 2002 – President Chen Shui-bian chooses Taiwan's Miaoli County as a candidate site for an eco-tourism trial.
July 2002 – Opponents of Taiwan Power Company's new hydro plant are told that eco-tourism is the only recourse they have to replace historical fishing industry jobs.
July 2003 – International Taiwan Birding Association is formed to offer eco-tours and advice and guidance to eco-tourism initiatives.
August 2003 – Groups such as the Taiwan Wetlands, the Society of Wilderness, TEC and the Taiwan Wild Bird Society are recognized as fundamental components of a public awareness and education program.
December 2003 – Taiwanese Council of Agriculture's Endemic Species Research Institute is identified as a means to help aboriginal peoples utilize their environmental resources for tourism.
January 2004 – The world is invited to "2004 – Taiwan's Tourism Year".
September 2004 – The Taiwan Cetacean Society reports that the whale-watching industry is worth about NT$1 billion (C$300,000,000) annually, and 220,000 tourists are engaged annually.
March 2005 – Taipei City Government and Taiwanese Coral Reef Society acknowledge the importance of reef habitats. Twenty-seven reef sites have been monitored since 1998.
April 2005 – Taiwan considered further reducing its whale shark harvest to promote eco-tourism opportunities. A live whale shark is estimated to be worth $2 million to eco-tourism programs, while a dead one is only worth $7,000 as food.
September 2006 – Indigenous tribes are encouraged to become involved in and profit from eco-tourism to ensure sustainability.
April 2007 – Taiwan's Society of Wilderness works closely with Malaysian officials to promote eco-tourism.
October 2007 – Lands associated with several former Veterans Affairs Commission projects are transformed into parks and tourist attractions.
November 2007 – Delegates from Taiwan's International Birding Association, in co-operation with the Taiwan Sustainable Ecology Society, travel to St. Lucia to assist them with eco-tourism and eco-diplomacy projects.
April 2008 – Taiwan sends its eco-tourism experts to assist the Marshall Islands (comprised of 29 atolls and five islands in Micronesia) in an eco-tourism program development project.
July 2009 – A seven-year inventory of Taiwan's natural history resources is completed by Academia Sinica's Biodiversity Research Centre.
August 2008 – Taiwan is dubbed the "Undiscovered Eco-tourism Island" by the media.
October 2008 – Taiwan hosts the seventh Annual Skål International Eco-tourism Awards ceremony.
June 2009 – The first Canadian Visa honouring Taiwan's endemic birds is issued to Geoff Carpentier (yes, that's me – author of this column!).
August 2009 – Tourism Bureau and the Taiwan Eco-tourism Association design 10 new eco-tourism tour packages.
August 2009 – Tao Yi-Huang, chief executive of the Society of Xu Xiake, criticizes the Taiwanese media for promoting non-sustainable eco-tourism by encouraging consumptive tourism, such as driving on beaches and other eco-sensitive habitats.
November 2009 – Taiwan donated US$50,000, the second of two instalments, to support the Asian Forest and Climate Change program.
February 2010 – Taiwan's Government Information Office and Taipei Economic and Cultural Office work with a Canadian tour company and Geoff Carpentier (me again!) to develop a new eco-tourism itinerary for Canadian visitors.
So how is Taiwan doing?
Today, 53 Important Birds Areas (IBAs) enhance the lands protected under new forestry initiatives and inclusion of the imposition of tough new environmental laws. Unique habitats are preserved in the eight national parks, which comprise about eight percent of Taiwan's land area. Tourism was up 14.3 percent. The government, the people and industry are supportive of preserving and sharing the natural resources of Taiwan. International attention is focused repeatedly on Taiwan as BirdLife International, the various NGOs in Taiwan, the international birding and lepidopteran communities and the government work to better preserve and utilize its resources.
While I was there over the course of several visits, I saw tangible results, demonstrating the success of their programs:
Litter was non-existent.
The infrastructure was modern and available in the several parks I toured.
The roads were well-maintained and well-travelled.
The parks were accessible and enthusiastically used by patrons.
Interpretive information and signage were readily available.
Park staff were informed and eager to share their knowledge.
The indigenous peoples were visible and enthusiastically shared their heritage and culture through song and dance.
IBAs were carefully selected and maintained to ensure their purpose was met.
Government officials were enthusiastic about their country and its resources, showing genuine pride in Taiwan's accomplishments.
Significant opportunities were readily identified to enjoy eco-tourism in Taiwan.
I was duly impressed with what this small island nation has accomplished and its foresight to develop its resources and share its knowledge with the world. Taiwan continues to move forward as a world leader in protecting and preserving not only species but habitats. And most importantly, the international eco-tourism society has discovered Taiwan. Several companies now offer tours there!
Geoff Carpentier is a published author, expedition guide and environmental consultant.
For interview requests, click here.
---
The opinions expressed by our columnists and contributors are theirs alone and do not inherently or expressly reflect the views of our publication.
© Troy Media
Troy Media is an editorial content provider to media outlets and its own hosted community news outlets across Canada.