Methane emissions from natural gas in the U.S. may be as much as five times higher than those from Canada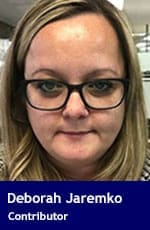 Canada's oil and gas producers are a stone's throw away from reaching a major emissions reduction target, demonstrating Canadian energy leadership as the world's reliance on high-emissions coal-fired power continues to grow.
New data reveals producers in Alberta decreased methane emissions by 44 percent between 2014 and 2021, a 10 percent drop from 2020. The sector is now expected to surpass the target of reducing methane emissions by 45 percent by 2025.
"Technologies are helping Alberta's oil and gas producers reach their methane reduction targets and develop a robust clean tech industry, which reduces methane emissions on a global scale," says Soheil Asgarpour, CEO of Petroleum Technology Alliance Canada, a non-profit that focuses on methane emissions reduction.
The AER report analyzes the performance of nearly 35,000 oil and gas facilities and more than 100,000 wells, primarily producing natural gas. Total methane emissions for 2021 were 15 million tonnes of CO2 equivalent, compared to 27 million tonnes in 2014.
Reducing methane emissions comes primarily from reducing small leaks from valves, pump seals, and other equipment, as well as reducing flaring and venting.
Canada's natural gas sector is recognized as a leader in methane emissions reduction. For example, the permit for the Tacoma LNG project in Washington state requires its natural gas supply to come from B.C. or Alberta. 
The regulator found that comparative methane emissions from natural gas in the U.S. "may be as much as five times higher than those from Canada."
World LNG demand is booming, driven primarily by growing Asian economies looking to reduce reliance on coal. The latest industry outlook projects LNG requirements will reach 700 million tonnes by 2040, a 75 percent increase from 2022.
Meanwhile, global coal use continues to rise. Last year set a new record for coal consumption, according to the International Energy Agency (IEA). Led by China, enough new coal plants were built last year to power about 15 million homes, according to a report by Global Energy Monitor.
In part due to lower methane emissions from natural gas production, researchers expect LNG from Canada to have among the world's lowest emissions per tonne.
According to Wood Mackenzie, LNG from Canada could reduce Asia's net emissions by 188 million tonnes of CO2 equivalent per year through 2050 – or the annual impact of taking 41 million cars off the road. 
Canada's first exports are targeted to commence in 2025, following the completion of the LNG Canada terminal at Kitimat, B.C.
Deborah Jaremko is director of content for the Canadian Energy Centre, an Alberta government corporation funded in part by taxes paid by industry on carbon emissions.
For interview requests, click here.
---
The opinions expressed by our columnists and contributors are theirs alone and do not inherently or expressly reflect the views of our publication.
© Troy Media
Troy Media is an editorial content provider to media outlets and its own hosted community news outlets across Canada.