They need to overcome their intergenerational tensions for the greater good of the energy sector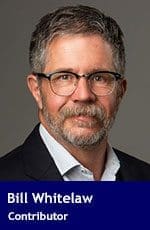 I spend a lot of time in two specific places in downtown Calgary, each with its own unique energy and atmosphere.
One of these places is the Calgary Petroleum Club, which has been a part of downtown since 1948. Over the years, it has witnessed and been involved in significant events in Canada's oil and gas industry.
The other place is the Energy Transition Centre, located a few blocks away in the Ampersand Building. Despite being a newer addition, it has quickly become a go-to spot for discussions about the future, covering topics from decarbonization and sustainability to cleantech and digitization. It's also home to emerging industry players like the Clean Resource Innovation Network, Avatar Innovations, Energy Futures Lab, and Methane Emissions Leadership Alliance.
Sitting in either of these locations and observing discussions about important topics is both a privilege and a learning experience. Interestingly, there are more similarities than differences between the two places.
However, it's puzzling that these spaces seem disconnected from each other. They don't share information and ideas readily. If we imagine downtown Calgary as a surface reservoir, the Petroleum Club and Energy Transition Centre are like separate pockets filled with value, yet there's no connection between them. This disconnection poses a significant problem.
This issue can be viewed in terms of two connected contexts: the exchange of knowledge capital and the risks posed by generational transitions.
First, let's consider knowledge capital. This term refers to the combined experience, information, knowledge, learning, and skills of employees within an organization. In a larger context, knowledge capital encompasses the collective wisdom of a broader group. Thinking of it this way is powerful, but it can also be of concern when we consider the risks associated with it, especially in shaping the future of the industry.
Both the Petroleum Club and Energy Transition Centre are repositories of knowledge capital. Instead of focusing on their physical differences, such as appearance and amenities, it's essential to focus on the people and what they know and aim to achieve.
Imagine what could happen if these two places were better connected, working collaboratively to address the significant challenges and opportunities in the industry.
Not addressing this disconnection highlights the substantial risks involved.
The industry is already fragmented, with numerous organizations and associations each looking inward without considering the bigger picture. This fragmentation allows those opposed to oil and gas to create divisions and conflicts between different groups.
We can't afford to have two prominent organizations like the Petroleum Club and Energy Transition Centre remain isolated from each other.
In reality, both places have their own small groups that resist acknowledging the other's existence. To some within the Energy Transition Centre, the Petroleum Club represents an outdated establishment of the past. In contrast, for some within the Petroleum Club, places like the Energy Transition Centre represent youthful arrogance without experience.
This tension between the old and new ways is an age-old conflict. However, exploring the mindsets of both groups reveals that these views are in the minority – the potential lies in finding common ground. What's missing is a catalyst to encourage alignment, which could reinforce the identity of both organizations.
Having these critical constituencies go their separate ways poses a considerable risk to the industry. A little effort could result in powerful synergy.
The fascinating thing about knowledge capital is that it isn't restricted by age or experience. It can flow in both directions, from the experienced to the younger generation and vice versa. This is a process of mutual learning, not just the older generation teaching the younger one.
Here's an idea: create a joint Knowledge Capital Club, bringing together the Petroleum Club and Energy Transition Centre. This would involve alternating monthly meetings between the two places, targeting members who haven't experienced the other side. These meetings would facilitate discussions on timely subjects, producing tangible results from each session.
Sharing these outcomes publicly would raise awareness within the larger energy community and enhance appreciation for both organizations.
Perhaps most importantly, this initiative could attract new members eager to be part of both groups.
Bill Whitelaw is the Managing Director of Strategy & Sustainability with Geologic Systems.
For interview requests, click here.
---
The opinions expressed by our columnists and contributors are theirs alone and do not inherently or expressly reflect the views of our publication.
© Troy Media
Troy Media is an editorial content provider to media outlets and its own hosted community news outlets across Canada.