Despite provincial surplus, inflation and Trudeau's carbon taxes hitting Albertans hard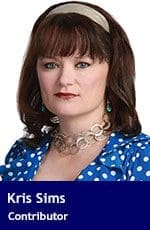 Politicians are fanned out across Alberta this summer, watching barrel racing and kissing babies.
Between the stampede pancakes and the Chamber of Commerce BBQs, Alberta Finance Minister Nate Horner is dealing with some serious horse trading as he plans his budget.
The province may be in surplus, but many Albertans are barely scraping by, mainly because of inflation and tax hikes inflicted by Ottawa.
The Alberta government can't force Prime Minister Justin Trudeau to stop running massive deficits and jacking up carbon taxes. But it can end wasteful provincial spending, lower our taxes and pay down the debt to strengthen our resistance against Ottawa's bungling.
The affordability problem is real.
Thanks mainly to inflation and the federal carbon tax, food costs are way up. A family of four is paying an extra $1,000 more for their groceries in 2023 than they did last year, an increase of more than nine percent.
A record number of Albertans, many of them working families, are relying on food banks, meaning parents are counting on donated canned soup and apple sauce to feed their children.
People are facing similar challenges in affording homes and fuel.
Home prices have doubled since 2015, interest rates are the highest since 2001, and Trudeau's carbon tax now costs Alberta families $710 per year.
Government behaviour is responsible for much of this pain.
Trudeau's government fanned the flames of inflation by having the Bank of Canada print $370 billion between 2020 and 2022, all the while cranking up carbon taxes.
This helped make life far less affordable for Alberta families.
The good news is Alberta's budget books are looking good. The province currently has a $11.6-billion surplus, the debt is going down, and Albertans pay the lowest fuel taxes in Canada.
That puts Premier Danielle Smith's government in a good position to meet its election commitment to lower income taxes, which will make life more affordable for folks across the province.
Making sure Alberta stays affordable also means keeping the budget balanced and reducing the debt.
The debt currently sits at about $80 billion, with taxpayers paying about $2.4 billion each year in interest payments.
That's a lot of money going out the door to pay interest. That kind of money could otherwise be spent building two new hospitals. Or it could cover the provincial income tax bills of 186,000 Albertans, the populations of Red Deer, Brooks and Medicine Hat combined.
Fortunately, the debt is going down, and the government has passed a law requiring at least half of the province's cash surpluses to be used to reduce the debt.
But the Alberta government must go further by reducing wasteful spending.
The pressure to spend more is going to ramp up in the fall as bureaucrats in the finance department write up the provincial budget, with special interest groups and government unions demanding more money.
With Alberta Health Services' current agreement set to run out next March, Horner needs to resist the urge to spend.
Too many previous governments have given in to that temptation.
Between 2004 and 2015, under former premiers Ed Stelmach, Alison Redford and Jim Prentice, the Alberta government doubled program spending. Those premiers justified their spending spree by pointing to high natural resource revenues.
But eventually, the music stops, the resource revenue dips and those newly inflated bills still need to be paid. That's what happened last time and it caused great hardship for Albertans.
History shows why politicians getting their ears bent at summer rodeo parties must remember to keep their fiscal belts tight as they round up the next budget.
Kris Sims is the Alberta Director for the Canadian Taxpayers Federation and a former member of the Parliamentary Press Gallery.
For interview requests, click here.
---
The opinions expressed by our columnists and contributors are theirs alone and do not inherently or expressly reflect the views of our publication.
© Troy Media
Troy Media is an editorial content provider to media outlets and its own hosted community news outlets across Canada.