The Lincoln come-from-behind victory to become the Republican Presidential candidate highlights the unpredictable nature of U.S. politics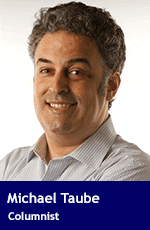 It's not a big secret that the eyes of the world often turn to U.S. politics.
America is currently embroiled in two major controversies. The trials and tribulations of former President Donald Trump with allegations of 2020 election interference have titillated his opponents and critics. Meanwhile, President Joe Biden is suffering the slings and arrows from the tax probe involving his son, Hunter – and allegations of where this income may have come from.
What makes both scenarios intriguing is Trump and Biden, who faced off in 2020, are the frontrunners in the 2024 Republican and Democratic presidential primaries, respectively.
We're only a year out from the two parties holding their national conventions to select their nominees for president and vice president. The Republican convention will be at the Fiserv Forum in Milwaukee, Wisconsin, from July 15 to 18, 2024. The Democrats have situated themselves at the United Center in Chicago, Illinois, from August 19 to 22, 2024.
Trump and Biden are both ahead by wide margins. Some pundits and political commentators have suggested their leads will ultimately dissipate. Unless things change dramatically, don't count on this happening in either case.
This isn't to say it's never happened in U.S. political history. It most certainly has.
Edward Achorn details one of the most fascinating examples in his exemplary book, The Lincoln Miracle: Inside the Republican Convention That Changed History. He's a former vice president/editorial pages editor for the Providence Journal, Pulitzer Prize finalist for commentary and Yankee Quill Award winner. He's also authored two books on baseball and the highly acclaimed Every Drop of Blood: The Momentous Second Inauguration of Abraham Lincoln. (I reviewed the latter work for the Washington Times.)
A stylish writer with strong research skills and a knack for storytelling, Achorn depicts Lincoln's astonishing success in the Republican national convention of 1860. History recognizes Honest Abe as an impressive political figure many Americans admired, respected and loved. He actually came from rather humble beginnings and painted his life story a bit differently.
Lincoln was a member of the Whig Party. He lost his first attempt to hold elected office in the Illinois state legislature in 1832 and was elected four straight times between 1834 and 1840. He became a lawyer, ran the Lincoln-Berry General Store in New Salem, Ill., with his friend, William F. Berry (who served in the same militia during the 1832 Black Hawk War), and rose in political circles of influence.
While Lincoln famously wrote his 1832 loss was "the only time I have ever been beaten by the people," Achorn acknowledged this with an important caveat, "much of his life was, in truth, scarred by defeat." His New Salem store collapsed, and he remained in debt for over a decade. He lost his bid to become Illinois House speaker. Lincoln won a congressional seat in 1847 but only served one term "where his criticism of the popular and triumphant Mexican War damaged his reputation." He was re-elected to the Illinois legislature in 1854 but never took his seat – opting to run for the U.S. Senate in 1855. Alas, he couldn't secure the required 50 votes after multiple ballots and threw his support to Lyman Trumball, an anti-slavery Democrat who later joined the Republicans.
Lincoln helped build the Republican Party in Illinois and joined it in 1856. This led to his U.S. Senate run against Stephen Douglas in 1858. While the latter was "heavily favoured against his snake-bitten opponent," Achorn wrote, "he had not counted on Lincoln's skills of reasoning honed by studying Euclid and years of making closing arguments to Illinois juries." The Lincoln-Douglas debates tackled issues that ultimately led the nation into a bloody civil war, including slavery, abolitionism and North-South tensions. While there's no question Lincoln's "intelligence, humour, eloquence, and unflinching moral character shone" in this campaign, it couldn't prevent another electoral defeat.
The country lawyer believed his political career was at an end. He apparently slipped as he walked home that rainy night, stumbled but recovered. He later famously quipped, "It's a slip, not a fall."
The agony of defeat had turned into new resolve and determination for Lincoln.
He ran as an outsider in the May 1860 Republican presidential nomination, telling confidantes, "the taste is in my mouth a little." William Seward was a "popular man" in the party and the odds-on favourite, but he often used contentious or fiery political rhetoric to make his point clear. The technique worked with some delegates but turned off others.
Several contenders, including Salmon P. Chase and Edward Bates, could have picked up the slack had Seward stumbled. But Lincoln had a plan and ran one of the most impressive political campaigns of his time. He would become everyone's second-choice candidate. He also wouldn't target his rivals and "give no offence to others."
In the heated, crowded setting of the Wigwam, "a popular name given to structures erected for political gatherings," a symbolic contest reminiscent of the tortoise and the hare unfolded. Seward led on the first ballot, but "something compelling about Lincoln's story" pushed eyes, ears, hearts, minds and most importantly, votes in a different direction. Lincoln had nearly caught up to Seward on the second ballot. He passed him on the third – and won. He became the 16th U.S. president in November.
Achorn shines a light on a miraculous political accomplishment that few could have foreseen. It's a moment in U.S. politics that Trump, Biden and their party faithful should always keep in the back of their minds.
Michael Taube, a Troy Media syndicated columnist and Washington Times contributor, was a speechwriter for former prime minister Stephen Harper. He holds a master's degree in comparative politics from the London School of Economics.
For interview requests, click here.
---
The opinions expressed by our columnists and contributors are theirs alone and do not inherently or expressly reflect the views of our publication.
© Troy Media
Troy Media is an editorial content provider to media outlets and its own hosted community news outlets across Canada.