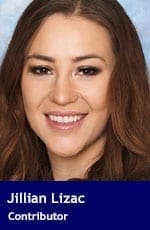 What will happen in Alberta's energy sector in the aftermath of the federal election is anyone's guess. But we need to change what we have been doing.
We do know that there are many reasons a Canadian voter would be attracted to the Liberal or NDP platforms, and we know that concerns for the environment and climate change was a major factor in many votes.
Unfortunately, those with a genuine desire to reduce the effects of climate change are usually also those who are vehemently anti-pipelines and anti-Canadian energy industry.
However, I refuse to believe these people are out to get the Western provinces that rely on this economic sector, so I have to believe that they are simply grossly misinformed as to the environmental practices and implications of using Canadian energy.
What does a vote against Canadian energy really mean? It means the refusal to accept, or the inability to see, that Canada's energy products offer enormous advantages from environmental, social and security perspectives.
Canada is responsible for only 1.6 percent of global greenhouse gas emissions, with the oil sands accounting for 0.15 percent. For perspective, consider that China's and India's emissions in 2018 would be equal to 150 Canadian oil sands.
In addition, Canadian energy leaders have made great progress in decreasing per-barrel emissions. Since 2000 in Canada, emissions per barrel are down 29 percent, with another 20 percent expected through to 2030. We are also a world leader in reducing methane levels associated with flaring/venting and with carbon capture technology.
Our social record is also outstanding. Among the world's top 10 leading oil exporters, Canada repeatedly ranks #1 in the Environmental, Social, Governance (ESG) index. Among the elements that contribute to this ranking we find sustainable development, rule of law, minimal levels of corruption, democratic values and peace and security as evaluated by well-established international organs and instruments such as the Sustainable Development Solutions Network, the World Justice Project, Transparency International, the Economist Intelligence Unit, and the Georgetown Institute for Women, Peace and Security.
Yet, Quebecers shun Canadian energy and import oil from, and effectively support, the economies of countries where all women are under male "guardianship" (women are required to obtain permission to marry, divorce, get a job, drive a car, etc.) and there are few, if any, environmental standards. Again, for some perspective, Saudi Arabia's energy industry currently ranks 99th in Women, Security and Peace and 86th in Environmental Performance. Where are the feminists on this?
And where are the self-described defenders of Indigenous/First Nations people? The overwhelming majority of them support pipelines, recognizing the huge economic advantage in supporting the energy industry. Pipelines typically bring millions of dollars to First Nations communities and provide thousands of jobs in areas typically afflicted with poverty.
What is worse is that many Liberal and NDP policies would not and do not change the hard reality of hydrocarbon consumption in the world. As global demand for oil and gas continues to grow and Canada continues to slit its own economic throat through ineffective policies that amount to not much more than a virtue signal, countries around the world are increasingly turning to oil producers with a lesser ESG record than Canada.
From the environmental security point of view, the opposition to pipelines is illogical. Spills are very rare. Canada moves approximately 1.3 billion barrels of oil per year. According to the NEB, these pipelines spilled an average of about 1,084 barrels per year between 2011 and 2014.
Killing pipelines in Canada and protesting the energy industry does not impact the growing demand for oil globally.
On the contrary, it handicaps our energy industry by not allowing us to effectively export our products at a fair price. Meanwhile, demand is filled by producers who have comparatively few environmental standards and are severely lagging in social progress, democracy and transparency.
Canada is currently losing $80 million daily without TMX. We have the 3rd largest reserve of oil in the world but political policies and regulations are preventing us from capitalizing on them.
With no cost-effective alternatives in sight, a true climate activist would recognize that oil and gas is not going anywhere anytime soon, so we may as well source production from those industries with the best social and environmental standards.
If Canada was unimpeded in exporting its remarkably clean and ethical oil and gas across the world, the world would reduce GHG emissions. Ironically, those who support abolishing Canada's energy industry are inadvertently damaging the environment.
What kind of environmentalists do this? What other country does this to itself?
Jillian Lazic is Land Manager at Anova Resources Inc.
Jillian is a Troy Media contributor. Why aren't you?
---

The views, opinions and positions expressed by columnists and contributors are the author's alone. They do not inherently or expressly reflect the views, opinions and/or positions of our publication.