How Kyiv, Calgary, Warsaw, and Edmonton could lead the way toward an energy transition future
"Everyone has heard of twinning cities, but no one to my knowledge has ever created a city quartet so tightly focused on all things energy. We think a strategic partnership between these key cities is critical for the times. Our cross-cultural roots date back almost to Canada's creation and how the country was, in large part, settled by Central European immigration from countries like Poland and Ukraine. We must drive to a sustainable energy future with that historical settlement connection in mind."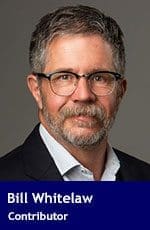 As the imaginary bureaucrats observed, twinning cities is nothing new.
Indeed, Calgary is twin to four other places in civic binding relationships that date back to the 1950s. It's also a member World Energy Cities Partnership, which includes places like Houston and Aberdeen.
The same can be said of the other city partners in this conceivable quartet. Kyiv, Warsaw and Edmonton, too, have a long list of "twins".
But nowhere in the world is there a municipal quartet bound together by some of the most significant environmental and economic imperatives of our time: energy and economic systems in profound states of flux. That instability and uncertainty cast into sharp relief the fragility and vagaries of a global ecosystem seeking stability and certainty.
Is such a strategic civic partnership possible?
I pondered that possibility recently while on a government of Alberta mission to Poland and Ukraine. We met in Warsaw for obvious reasons.
Co-mingled into a hectic flurry of speeches, panels, B2B meetings, and networking were citizens from all four cities. And, of course, "citizen" finds its roots in the Latin notion of city, when cities, not countries, were the units of civic belonging.
The quality of human energy and connection over three days was palpable. Businesspeople connecting with peers; Educators brainstorming together; Industry associations sharing best practices; Government folks collaborating. It was how the people system is supposed to work. They talked gas and oil, hydrogen and CCUS. Wind and solar were woven into the dialogue. So too, were small modular reactors.
It all worked magically because, notwithstanding obvious translation barriers, they were all fluent in energy.
So, I thought, maybe there's something bigger here.
Let's think about an energy-city quartet. Let's think about the cities that could step into that space with alacrity and leadership.
Come on down Kyiv, Calgary, Warsaw, and Edmonton.
Civic twinning is, for the most part, largely ceremonial and often cultural in orientation. The idea of a twin burbles up into public consciousness on occasion but disappears from view as quickly as it surfaces once the feting is over and ethnic edibles consumed. Twins endure as municipal relationships – but mostly on paper. They're fun and festive in the moment – exactly as they're supposed to be.
But local governments are critical supporting actors on this big stage we call energy. And as the curtain falls on one act of our global energy saga and rises on the next, governments closest to the people – municipalities large and small – are wrestling at a hyperlocal level with their energy futures. They've declared climate contingencies of various sorts. "Smart city" thinking abounds: think green transit and green building. Think recycling systems and bicycle paths.
In a recent op-ed in the Toronto Globe and Mail, Calgary mayor Jyoti Gondek, however unconsciously, lent credence to the concept of a four-city energy pact. She was addressing the question of whether "Calgary is still an oil town." Whether that's even the right question to ask – or even the right way to ask it – for many, it's an existential pondering point.
While acknowledging that it is an "oil city", and will be for some time to come, Gondek made this nuanced observation:
"The current paradox facing the industry is one where we must reduce carbon emissions while simultaneously ensuring that the world still has access to a secure, affordable energy supply. We are now in a moment where such reduction is a possibility, but we also need to recognize that, as a country, we simply do not have the infrastructure or capacity to flick a switch to achieve net-zero energy production or consumption."
Gondek also astutely observed the petroleum sector is, and always has been, in a constant state of transition – and she linked that 'perpetual transition' – my words not hers – to attracting investment, particularly from cleantech firms. She pointed out that hundreds of cleantech firms focused on energy transition have selected Calgary as their operational base. Indeed, she also noted if we get the net-zero thing right, more than 170,000 new jobs will be created. That will hit the city's treasury in a meaningful way.
So, cities are where the energy action lives, breathes, and progresses. Subnational and federal governments are important stakeholders to be sure, but cities are the energy beehives where the real honey of success is produced.
Bill Whitelaw is the Managing Director of Strategy & Sustainability with Geologic Systems.
For interview requests, click here.
---
The opinions expressed by our columnists and contributors are theirs alone and do not inherently or expressly reflect the views of our publication.
© Troy Media
Troy Media is an editorial content provider to media outlets and its own hosted community news outlets across Canada.