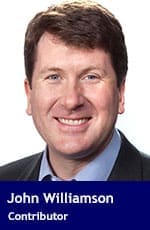 If Ottawa increased the duty exemption limit on foreign online purchases, overtaxed Canadians would benefit immensely. But relieving consumers in this way isn't wise.
Retail products are typically less expensive south of the border, sometimes considerably so. Plus, taxes – like sales tax – are higher in Canada and goods shipped here from the United States aren't subject to state taxes. Instead, sales tax is collected on Canadian retail purchases.
Boosting the exemption limit on U.S. online sales entering Canada from $20 to $80 or even $200, as is proposed, could mean lower prices, no Canadian sales tax and no state tax. Many people would never need to leave home to make mid-sized purchases – especially when many U.S. retailers ship free to Canada with no minimum order.
For the past few months, there has been a push by online U.S. retailers, shipping companies like UPS, FedEx and DHL, and the Washington-based Canadian American Business Council to pressure Ottawa to boost its miserly $20 exemption limit on products entering Canada.
It's an attempt to alter our tax system to benefit foreign online retail companies.
But it would also steamroll small and medium-sized Canadian retailers.
The proposal would slowly hollow out Canadian sales tax revenue as consumers discover the obvious benefit of paying no tax on U.S. retail purchases under $200. We know from Target's failed expansion here that Canadians are extremely price sensitive and shop for deals. Tax freedom could be a computer click away.
Sales tax is hated. But it is also sensible because it is applied broadly to most goods and services purchased in Canada, whether made here or imported. If we think the tax is too high, the correct answer is to lower the rate, not give one type of transaction a preferential tax advantage.
The federal goods and services tax (GST) was put in place by Brian Mulroney's government as part of a sensible tax reform proposal. Most provinces have now blended their sales taxes to create a harmonized sales tax (HST). The manufacturers' sales tax (MST) that the GST replaced was particularly damaging to the Canadian economy because it applied only to the production of goods made in Canada. Imported goods weren't subject to the MST, which made them less expensive than comparable Canadian products. The MST also made our exports costlier in foreign markets.
The GST solved these problems by taxing goods and services at the final point of sale within Canada. Our exports are no longer hit by the GST or MST, making Canadian products more competitive in foreign markets. Foreign-made goods entering our market are subject to GST, just like all Canadian goods.
The proposal to remove GST/HST on online purchases from the U.S. would exclude foreign retail transactions from taxes. This is akin to how foreign manufacturers were once exempt from MST when selling in Canada. And now, some propose Ottawa provide preferential tax treatment to foreign online retailers by freeing them from charging GST/HST.
The idea is so lopsided in favour of U.S. interests that it wouldn't even apply to online Canadian purchases. It wouldn't be long before large Canadian distributors move to the U.S. to qualify for the tax advantage.
The administrative cost to the Canadian government of taxing lower-valued parcels is a money loser for Ottawa. But the solution isn't to stop collecting the sales tax. It's for Ottawa to fix its hopelessly bureaucratic and costly customs system. This might mean lowering or not charging other customs and brokerage fees, but giving U.S. retailers a tax advantage over Canadian retailers is absurd.
It is true that the economy will benefit but the picture is incomplete. A study by the C.D. Howe Institute released in June failed to consider the economic impact on Canada's retail sector.
It's also been argued that Canadians living near the U.S. can cross the border any time and benefit from the $200 daily exemption. In fact, the daily exemption is $20, the same as the online rate. A Canadian only qualifies for a $200 exemption after being away for more than 24 hours. And there are costs to visiting the U.S. even for a day – hotel, gas, meals and time away.
Canada could exempt all retail purchases under $200 from sales tax. The benefits would flow to foreign and domestic online purchases, and the retail sector. This would provide a level field – albeit at great cost to government treasuries.
Ultimately, however, increasing the duty exemption limit would be a disaster.
John Williamson is a Member of Parliament.
John is a Troy Media contributor. Why aren't you?
---

The views, opinions and positions expressed by columnists and contributors are the author's alone. They do not inherently or expressly reflect the views, opinions and/or positions of our publication.