2023 Jeep Wrangler Willys 4xe a must-have for adventurers and enthusiasts alike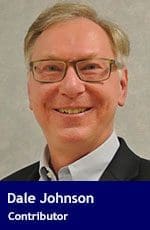 The new Jeep Wrangler Willys 4xe is an intriguing and effective blend of the old and new. The style is traditional and iconic, while the technology is the latest – a plug-in hybrid electric vehicle (PHEV). Power comes from a 2.0-litre turbocharged inline four-cylinder engine, along with two electric motors and a 17-kilowatt-hour battery pack, which can be recharged by plugging it in. This produces 375 horsepower and 470 pound-feet of torque.
This plug-in electric vehicle (PHEV) can go up to 35 km in electric-only mode on a single charge. Last year the Jeep Wrangler 4xe was the best-selling plug-in hybrid vehicle in Canada and the United States. The Willys, the new entry-level model of the Jeep Wrangler 4xe, was introduced at the North American International Auto Show in Detroit in September 2022.
There's no mistaking this as a Jeep. The flat hood, flat roof, flat windows, round headlights and distinctive grille clearly show the heritage of the Jeep that was introduced in the 1940s by Willys. Even Stellantis, the firm that makes the Jeep, says the "Heritage-inspired Willys 4xe blends more than 80 years of Jeep 4×4 leadership and electric vehicle technology."
But the story of Willys goes back long before the Second World War – actually before the First World War.
Here's a bit of history: John North Willys was a car dealer for Overland Automobile in Elmira, New York. When Overland ran into financial problems in 1908, Willys bought it and later renamed it Willys-Overland. From 1912 to 1918 Willys-Overland was the second-largest automaker in the U.S., behind only Ford. Willys-Overland bought several other automakers and suppliers, but this rapid expansion turned into a crisis when a recession hit in 1920. Walter Chrysler was hired to try to save the company, and he did. He soon left to start his own car company.
Then when the Depression hit in the 1930s, Willys-Overland was again in financial trouble. During the Second World War, the firm was saved by landing a contract to build Jeeps. After the war, Willys-Overland made civilian versions of Jeeps for a limited market, mainly farmers, ranchers and hunters. By the 1960s, some competitors were also in the market, which grew steadily and took a larger market share.
Willys stopped making cars in North America in the 1950s to focus on Jeep models. It moved its automobile production to Brazil. Jeep was bought by American Motors in 1970. Then in 1987, Chrysler (now Stellantis) purchased American Motors – with Chrysler president Lee Iacocca saying the Jeep line was a major reason for the purchase. Since then, Jeep products have become a major reason for the success of Stellantis.
This latest Jeep Wrangler Willys 4xe has all of the newest luxury and safety features which were unimaginable when the first Jeep came out, including heated steering wheel, heated front seats, remote start system, 8.4-inch navigation screen, nine-speaker sound system, rear park assist system, blind spot monitoring, rear cross-path detection, advance brake assist, forward collision warning and adaptive cruise control.
As I climbed in, even before I started driving, it was a very familiar feeling from earlier drives in Jeeps: great visibility, thanks to the big flat windshield and tall side windows, and lots of headroom. Then, as I started driving, came the surprises: a smooth (thanks to a 3,008 mm or 118.4 in. wheelbase), quiet, luxurious ride – which I wasn't expecting from a Jeep.
I didn't get a chance to take this Jeep off-roading during the time I had it for the test drive, but if I had, I'm told this hybrid Jeep would have outperformed the gas-only version.
"A Wrangler has to be the most capable off-road vehicle in the marketplace. It has to be better than anything else when going off-road," says Bradley Horn, with Product Communications with Stallantis.
While most people who buy a hybrid are looking for ways to save on gas and/or do less harm to the environment, Horn says electric power is also valuable for off-roaders.
"When you're off-roading, if you're trying to climb over a rock or obstacle, an electric motor has full torque at zero RPM, so if you're trying to get over a rock in the 4xe, the electric motor helps you get over that rock," explains Horn.
The base price for the Jeep Wrangler Willys 4xe is $59,995. The total cost of the heavily-optioned test vehicle I drove was $71,015.
Earlier this year, the Jeep Wrangler 4xe won the Canadian Black Book's Residual Value award in the PHEV category. The awards go to vehicles expected to hold the largest percentage of their list price four years after the original date of purchase.
Jeep is counting on the combination of its long and proud history with the latest technology for the Jeep Wrangler Willys 4xe to give competitors the willies.
Dale Johnson is an award-winning author, broadcaster and journalist who has worked in TV, radio, print and online. While the manufacturer provided Dale with a vehicle to test drive, the content of this review was not reviewed or accepted by the manufacturer.
For interview requests, click here.
---
The opinions expressed by our columnists and contributors are theirs alone and do not inherently or expressly reflect the views of our publication.
© Troy Media
Troy Media is an editorial content provider to media outlets and its own hosted community news outlets across Canada.