Mazda 3 emerges as a top contender in the compact sedan segment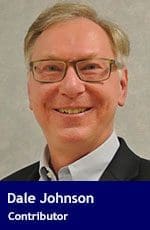 The very popular compact sedan segment is dominated by top sellers such as the Honda Civic, Hyundai Elantra, Toyota Corolla and Volkswagen Jetta. But people looking for something in this segment should also consider the Mazda 3.
Prices for the entry-level Mazda 3 GX start at $21,900, which is front-wheel-drive and has a 2.0-litre four-cylinder engine. Next up is the GS, beginning at $25,700. The top trim level is the Mazda 3 GT, with a starting price tag of $32,000.
I recently test-drove a mid-line GS AWD model with a 2.5 turbo four, producing 191 horsepower. Optional engine choices on the GT trim level provide 227 hp or 250 hp.
The Mazda 3 sits on a wheelbase of 2,726 mm (107.3 in) and is 4,666 mm (183.5 in) long, making it nimble and easy to squeeze into tight parking spots.
But what's surprising is inside – a spacious and luxurious interior, which Mazda calls "elegant and sophisticated." It's not just such goodies as the leatherette trimmed upholstery, ten-way power driver's seat with lumbar support, 60/40 split folding rear seat and power moonroof that makes one feel pampered. Overall, the trim, luxurious touch surfaces and minimalist controls make this seem more like a premium vehicle than its size and price indicate. The ride is very good, especially for a small sedan.
Like all Mazdas, the best part is the controls. In Mazda's words, it has an "intuitive instrument panel" and a "driver-centric cabin." It's easy and logical to find controls, whether it's the sound system or heating and ventilation.
There are some controls on the steering wheel, but unlike many competitors, Mazda has not overdone it in the apparent competition to see who can put the most buttons on the steering wheel.
The driving position is wonderful, and the visibility is excellent. This four-door sedan has a definite sporty car feel; you sit low, and there's plenty of headroom and legroom. I'm six feet tall, and when I'm in some cars in this segment, I sometimes feel slightly cramped, but not at all in the Mazda 3. The seat goes back further than I need it to go, which is rare. For people well over six feet, this car would still be roomy. Even when all the way back, there's still a reasonable amount of legroom for backseat passengers.
It's no surprise that the Mazda 3 was rated tops in the best small car category in voting by members of the Automobile Journalists Association of Canada (AJAC). The Mazda 3 was up against the Honda Civic, Kia Forte, Subaru WRX and Toyota Corolla. The Mazda 3 scored highest in several categories, including exterior styling, interior styling, quality, and safety.
Although sales numbers for the Mazda 3 are not like some competitors, including the Honda Civic, Toyota Corolla and Volkswagen Jetta, Mazda emphasizes a premium driving experience and upgraded interior materials.
There's also a hatchback version of the Mazda 3 for those who want extra hauling capacity.
Mazda 3 sightings are less common than Honda Civics, Hyundai Elantras and Toyota Corollas. But the Mazda 3 is worth considering if you're looking for a compact four-door sedan ­– and want something slightly different, somewhat upscale and fun to drive.
Dale Johnson is an award-winning author, broadcaster and journalist who has worked in TV, radio, print and online. While the manufacturer provided Dale with a vehicle to test drive, the content of this review was not reviewed or accepted by the manufacturer.
For interview requests, click here.
---
The opinions expressed by our columnists and contributors are theirs alone and do not inherently or expressly reflect the views of our publication.
© Troy Media
Troy Media is an editorial content provider to media outlets and its own hosted community news outlets across Canada.