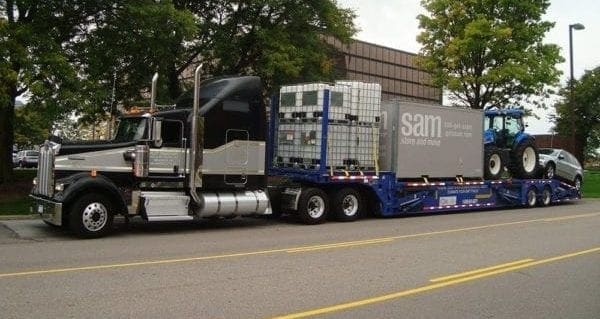 The trucking industry has been growing at an enormous pace, and businesses in the US are heavily dependent on the use of commercial vehicles to deliver items from one place to another. The trucking industry plays a major role in facilitating interstate trade in the US.
There are numerous laws and regulations that a trucking business has to go through in order to operate the business legally such as obtaining the TXDOT Number required by the texas department of motor vehicles, a Commercial driving license, and a USDOT number required by FMCSA.
The job of a truck driver in the US is best for those who are unable to find an appropriate job due to a lack of education. Truck drivers are paid well in this industry, and facilities provided to truck drivers are also worth considering. Go through this article to know about the requirements and facilities provided to truck drivers in trucking companies.
Requirements for Truck Driver
There are many trucking companies in the US and they all have several trucks. Plus, there are many overseas unemployed workers in the US that are not well educated, so they can easily get the job of a truck driver by fulfilling the following requirements.
Before joining the company, the candidate must have training from the certified organization of the US.
The candidate must be a 21-year-old or older to get a commercial license.
The physical fitness of the candidate is most important.
If the candidate is overseas then he should have proper and complete documents.
Facilities for Truck Drivers
Driver means the person whose work is to transport goods and people from one place to another. The job of a truck driver is not as easy as it sounds, there are difficult conditions in which they have to work for hours and even days. The facilities provided to a truck driver are mentioned below:
They are paid a reasonable amount of salary on a weekly basis.
They are provided with a first aid kit.
They are provided with paid holidays so that they can spend time with family.
They are provided with proper time to get a night of sleep at least 8 hours
Types of Vehicles
In the trucking industry, the drivers are not restricted to drive trucks only but there are some other types of vehicles as well that a driver in the trucking business must know to handle well. A list of vehicles that a driver in the trucking industry must have hands-on is mentioned below
Tractors
Bobtail
Flatbed
Dry Van
Reefer
Panel Van
Hotshot
FMCSA Rules and Regulations
For driving commercial vehicles there are some rules and regulations made by FMCSA and are to be obeyed by drivers. Some rules are as under
The weight of the truck is also considered and the size of the truck and the goods loaded on the truck should not exceed the limit.
There should be a proper well-defined route of the truck from where did the truck driver start their journey and where does it end.
There are fixed timing for trucks and other commercial vehicles to travel mostly at night to avoid accidents and traffic.
Features of a Modern Truck
As the trucking industry has been growing rapidly, the features in trucks have also been enhanced. Modern trucks are now being used in most of the well-known trucking companies which offer amazing features, some of the features of a modern truck are mentioned below:
Automatic Transmission
This feature of a modern truck has provided ease to drivers in driving the truck without the hustle of gear changing, automatic transmission does not require any driver input to change gears under normal driving conditions. This reduces the driver's stress while driving and facilitates the overall process of transportation.
Power Steering
Now the modern commercial vehicles are having power steering which helps the driver to easily turn the truck left or right without any extra force. This reduces the effort and energy required to drive a truck and also reduces the threat of accidents.
Heated Seats
This is considered the least required feature in trucking vehicles but its significance is vital in extremely cold conditions. It enhances the driving experience by enabling drivers to relax their muscles, especially when driving on long routes.
---
This content is a joint venture between our publication and our partner. We do not endorse any product or service in the article.