King Charles' coronation marks the monarchy's modern transformation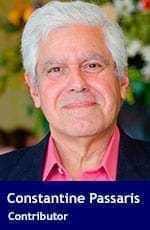 Watching the live-streamed coronation proceedings for King Charles at Government House, the seat of the Lieutenant Governor of New Brunswick in Fredericton, I was struck by this transformative milestone for the monarchy in the United Kingdom and the Commonwealth.
Indeed, King Charles' coronation signalled a new leadership style for the monarchy that is people-centred and modernized. Charles is well suited to usher in his version of the 21st-century monarch. By demeanour, disposition, and design, he is focused on making his reign an opportunity to promote equality, inclusion, and diversity through social engineering.
King Charles, now the reigning monarch of the United Kingdom, also inherited the role of head of state for 14 Commonwealth countries, including Canada. The procession of the Commonwealth Governors General and the Prime Ministers filing into Westminster Abbey behind their respective flags was a clear recognition of the multicultural profile that exists across the countries of the Commonwealth and, indeed, within countries such as Canada.
The days of the British Empire when monarchs ruled their colonial lands with a stiff upper lip are behind us. The British Empire has morphed into the British Commonwealth of Nations which have lived the colonial experience. All of this has left festering wounds and contemporary vexations regarding the modern role of Indigenous peoples in the Commonwealth countries.
King Charles is by no means a newbie at his new responsibilities. At 74, he is the longest-serving heir apparent in British history. Like his mother, Queen Elizabeth II, the word service is steeped in his apprenticeship and foundational to his orientation.
The pomp and ceremony of King Charles' coronation had Canada – a country he is particularly fond of and enjoys on his official and personal visits – written all over it. He has not forgotten the military training he received in the 1970s at the Canadian Forces Base Gagetown near Fredericton.
Canadian troops were on parade, including some from Base Gagetown. As well, five mounted RCMP officers led the return procession from Westminster Abbey to Buckingham Palace. In addition, two Canadian military officers walked alongside the Gold State Coach as it rolled through central London.
On environmental issues, King Charles was ahead of his time. If there ever was such a title as a "green monarch," Charles deserves it in spades. He raised environmental concerns about climate change and biodiversity loss before they were on the radar of governments and civil society. In this regard, he was truly an environmental visionary.
I admire his sensitivity and determination to right social wrongs on another issue. I have noticed his body language, caring demeanour, and inspired initiatives to improve the well-being of communities in our contemporary society who are discriminated against and marginalized. In this regard, I see an opportunity for Charles to serve as a convener of decision-makers to hold difficult conversations and build bridges. This will lead to positive change and contribute to significant progress on Indigenous reconciliation in Canada.
King Charles has another attribute that makes him stand out as a modern monarch of the 21st century. He is comfortable and indeed enjoys the multicultural dimension of contemporary society in the United Kingdom and Canada. This was underlined in the coronation liturgy when faith leaders and representatives from the Jewish, Greek Orthodox, Muslim, Sikh, Buddhist, Hindu, Jain, Bahai and Zoroastrian communities participated in the proceedings at Westminster Abbey. This represented the multifaith nature of our contemporary society and the importance of the inclusion of other faiths while respecting the social integrity of the different traditions.
I recall my first introduction to King Charles during his visit to New Brunswick in April 1996. Having been invited as chair of the New Brunswick Human Rights Commission, I was introduced by then-Premier Frank McKenna by name and public service function. Upon hearing my name, Charles looked at me and said, "That's Greek, isn't it?" To which I replied. "Yes, just like your Dad." This started a cordial conversation about Prince Philip's birthplace. It's not common knowledge that Prince Philip was born at the Greek royal family's summer residence on the Greek island of Corfu.
Charles honoured his father's memory by including a segment of Greek Orthodox music selected by Alexandros Ligas, a Greek-Canadian musicologist, in his enthronement ceremony.
Dr. Constantine Passaris is a Professor of Economics at the University of New Brunswick. He is a recipient of the Order of New Brunswick and the Queen Elizabeth II Platinum Jubilee Medal.
For interview requests, click here.
---
The opinions expressed by our columnists and contributors are theirs alone and do not inherently or expressly reflect the views of our publication.
© Troy Media
Troy Media is an editorial content provider to media outlets and its own hosted community news outlets across Canada.