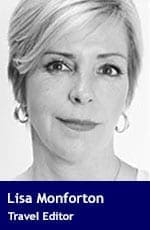 We are always on the hunt for lightweight, handy gear and gadgets to make our travels a breeze.
This summer on a backcountry canoeing/camping trip to British Columbia's beautiful Slocan Lake, we tested out a few new items to see if they'll be worth packing next time.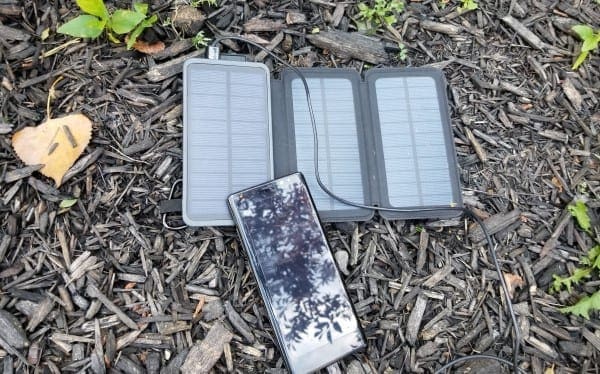 Cosmic Solar Charger – Yes, you're supposed to be truly off the grid when you're camping, but you may need to charge your e-book or keep your phone juiced for photo ops. We tried out the Cosmic Solar Charger and we were impressed. The solar-charged lithium polymer battery backup also has a flashlight – perfect for those inevitable midnight ambles through the woods to the biffy. It's foldable, slim and feather light (26 cm by 15 cm and 1.5 cm thick), making it easily stowable in a side pocket of your backpack. We tested it on both an e-reader and a smart phone. A nearly depleted e-book and phone were at 100 percent within a couple of hours thanks to the 2.1-amp power. There are a number of choices in the portable solar power realm, and some with more power – up to 25000 mAH. But for the $50 price tag, the Cosmic did the job.
RXBar – This new-ish protein bar has a simple ingredient list and it's delicious. It became the quick and nutritious go-to snack on our trip, especially when you're pushing through to your next campsite. It has neither the lengthy list of ingredients nor that strange chemical taste found on some other protein bars. Among the six flavours available in Canada, each has only three ingredients, clearly marked on the front of the package. My favourites: Chocolate Sea Salt (made from three egg whites, six almonds, four cashews, two dates and peanut butter – egg whites, 14 nuts, dates). If you don't have time to make your own protein bars, you can stash a bunch of these in your pack for a satisfying snack. They are also gluten-, soy- and dairy-free. Available at major Canadian grocery stores, as well as MEC and London Drugs. The price is around $3 a bar.
Chillax Travel Hammock – We've been carting around an old-school rope hammock because it's lightweight and stows away easily. But we don't love it. So after we had a chance to borrow our camping buddies' Chillax hammocks (they own a single and a double), we decided to make a beeline to buy these when we got back to civilization. Made of durable parachute silk, they pack up small in a handy sack that's secured to the hammock so you won't misplace it. The little sack also doubles as place to stow your keys or phone, or maybe a can of beer. These hammocks are roomy and super comfortable. You could even sleep in one overnight. It comes with a sturdy SmartHook system made of glass fibre, which means you don't need to know any fancy knots to affix it to a tree. It also does double duty as a beach or picnic blanket. Available on amazon.ca and Costco for around $60.
Travel Like This editor Lisa Monforton is an award-winning Calgary-based travel writer. Follow @lisamonforton on Instagram and Twitter.
BECOME A TRAVEL LIKE THIS CONTRIBUTOR. Contact us for details. 
© Travel Like This
---

The views, opinions and positions expressed by columnists and contributors are the author's alone. They do not inherently or expressly reflect the views, opinions and/or positions of our publication.