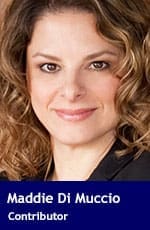 The federal government has shown a gross lack of common sense in settling with Omar Khadr.
According to a recent poll, a whopping 71 percent of Canadians believe the Liberal government did "the wrong thing" in skipping the court process and awarding Khadr a $10.5-million settlement and an apology for violating his human rights while he was imprisoned in a Guantanamo Bay jail.
The poll results come from Angus Reid Institute, which interviewed 1,512 Canadians between July 7 and 10 on the Khadr settlement.
Prime Minister Justin Trudeau has said the out-of-court settlement was made because Khadr's rights under the Charter of Rights and Freedoms were violated after he was detained by the U.S.
Khadr was captured in 2002 while fighting in Afghanistan for the Taliban as a 15-year-old. The Canadian citizen finally pleaded guilty in 2010 before an American military commission to throwing a grenade that killed a U.S. medic and injured an American soldier.
Khadr accused the Canadian government of conspiring with the Americans to keep him detained. Court documents say Khadr was subjected to inhumane treatment such as sleep deprivation. In 2010, the Supreme Court of Canada ruled that the Canadian government's participation in Guantanamo breached Khadr's guarantee of fundamental justice under the charter.
Under the former Liberal federal governments of Jean Chretien and Paul Martin, it was clear Khadr's claims of human rights violations under the charter weren't a priority.
When Khadr was finally brought back to Canada by the Harper government in 2011 to serve the remainder of his sentence, he recanted his confession, saying he made it because it was the only way he could escape Guantanamo.
One of the first things on Khadr's agenda was to sue the Canadian government for not protecting him. First, he sought $100,000. He changed it to $10 million. Then he and his legal team fought in court to bump it up to $60 million: $20 million for punitive damages; $20 million for a violation of his charter rights; and $20 million for his so-called unfair treatment as a mere 15-year-old.
During all of this, his lawyers maintained he was a child soldier, not a terrorist.
None of Khadr's conspiracy allegations were proven in court, of course, because the Trudeau government decided to sidestep that process. Instead, it awarded him an inexplicable $10.5-million and an apology, complete with a non-disclosure agreement, all reached in secret.
Without telling us why, Trudeau insists that Khadr would have won in court.
Even if we don't understand the complexities of our legal system, Canadians understand that courts are where facts are laid out and cases argued. It's a very public process and it's in public that justice is delivered. Trudeau's suggestion that the courts would have decided in Khadr's favour and perhaps awarded him more is completely unsubstantiated.
And now Canadians will never know the details of Khadr's claims because they were never proven in court.
Instead, the government's public relations strategy is to argue its case in the court of public opinion.
Khadr was only 15, so some argue he was too young to know better; that he shouldn't necessarily be held responsible because his actions were driven by his upbringing.
But even the Youth Justice Criminal Act doesn't use age as an excuse. It says "prosecutors are obligated to consider seeking an adult sentence when a youth is found guilty of murder, attempted murder, manslaughter."
Trudeau wants the public to believe Khadr was treated unfairly in Guantanamo Bay. In court documents, Khadr argues he was subjected to inhumane treatment such as being deprived of sleep in an attempt to elicit information about his terrorist activities.
But Khadr's own brother claimed the children were sleep deprived as they were trained in terrorist camps.
Then he was reunited with that same family who mistreated him after he returned to Canada.
If anyone was familiar with and accepted deprivation, it was Khadr: that was the life he was used to.
Trudeau insists the government has a charter obligation to protect everyone, regardless of their deeds.
But in saying Canadians must uphold the highest human rights standards regardless of what Khadr has done, Trudeau fails to understand that Canadians expect the same from Khadr.
It's just common sense.
Maddie Di Muccio is a former town councillor in Newmarket, Ont., and former columnist with the Toronto Sun.
Maddie is a Troy Media contributor. Why aren't you?
---

The views, opinions and positions expressed by columnists and contributors are the author's alone. They do not inherently or expressly reflect the views, opinions and/or positions of our publication.