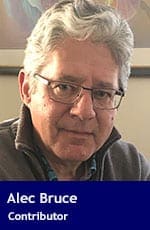 Canada's prime minister and penitent-in-chief issued another mea culpa the other day when he accepted "full responsibility" for breaking the nation's Conflict of Interest Act. But did he actually apologize?
In a report released last week, Ethics Commissioner Mario Dion said Justin Trudeau "directly and through his senior officials, used various means to exert influence over (former Justice minister and attorney general of Canada) Jody Wilson-Raybould" in the SNC-Lavalin case.
"The authority of the prime minister and his office was used to circumvent, undermine and ultimately attempt to discredit the decision of the director of public prosecutions as well as the authority of Ms. Wilson‑Raybould as the Crown's chief law officer."
That decision was whether to allow the Montreal-based engineering firm, which employs about 8,700 Canadians, to avoid criminal prosecution over millions of dollars it allegedly paid public factotums in Libya to secure government contracts there between 2001 and 2011.
In effect, Trudeau and his minions argued: let's cut the company a break.
In effect, Wilson-Raybould countered: No dice and, by the way, why are you even talking to me about this?
Dion wondered the same thing. "The evidence showed that SNC-Lavalin had significant financial interests in deferring prosecution," he wrote. "These interests would likely have been furthered had Mr. Trudeau successfully influenced the attorney general to intervene. … The actions that sought to further these interests were improper since they were contrary to the principles of prosecutorial independence and the rule of law."
In other words, Mr. Trudeau, you're busted.
"I take full responsibility," he told reporters.
Then, he added: "Where I disagree with the commissioner is where he says that any contact with the attorney general on this issue was improper."
Then, he doubled down: "My job as prime minister is to stand up for Canadians and defend their interests," he said. "Yes, it is essential that we do that in a way that defends our institutions and upholds prosecutorial independence, but we need to talk about the impacts on Canadians right across the country of decisions being made. I can't apologize for standing up for Canadian jobs."
But even a three-year-old knows how to say, "I'm sorry" without resorting to pale pretexts and archly worded alibis. The only question for Canadians is whether the prime minister of Canada possesses a toddler's sense of propriety.
Consider another public apology of recent times.
When Maple Leaf Foods Ltd.'s chief executive officer Michael McCain learned, in 2008, that Listeria-tainted meat from one of his processing plants had killed as many as 23 consumers, he banished his corporate courtiers (who counselled caution), went straight to the airwaves and said this:
"Going through the crisis there are two advisers I've paid no attention to. The first are the lawyers, and the second are the accountants. It's not about money or legal liability; this is about our being accountable for providing consumers with safe food. This is a terrible tragedy. To those people who have become ill, and to the families who have lost loved ones, I want to express my deepest and most sincere sympathies. Words cannot begin to express our sadness for your pain."
Then he did something about it: He recalled products (obviously), replaced machinery, expanded food safety checks, and kept regulators and the public in the loop. At no time, did he try to weasel his way around the problem with words like, "Yes, but. …"
Echoing other editorialists at the time, Peter Lapinskie of the Daily Observer in Pembroke, Ont., wrote McCain's "candour when his contemporaries would have scurried behind spin doctors and legal eagles was a refreshing way to address a potentially devastating mistake. I actually trust the man."
The Listeria outbreak was a tragic accident. The SNC-Lavalin affair was, by comparison, a comedy of errors. Yet, the principal remains.
As does the fact that while the leader of one of the more decent democracies on the planet has no difficulty stooping to accept responsibility, he still has no idea how to apologize.
Alec Bruce is a Halifax journalist who writes about business, politics and social issues, and editor of Troy Media Partner news site The Bluenose Bulletin.
---

The views, opinions and positions expressed by columnists and contributors are the author's alone. They do not inherently or expressly reflect the views, opinions and/or positions of our publication.