Enough with the embarrassments. It's time for Trudeau to go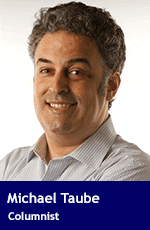 The Canadian government honoured a Nazi last week. He was given a standing ovation in the House of Commons.
As bizarre as this sounds, it really happened in our country – and in our Parliament.
Truth is sometimes stranger than fiction.
How did this debacle occur? Let's start from the beginning.
Anthony Rota, a Liberal who has served as Speaker of the House since Dec. 5, 2019, invited a constituent, 98-year-old Yaroslav Hunka, to be honoured during Ukrainian President Volodymyr Zelensky's Sept. 22 visit. Rota described him as a "Ukrainian Canadian war veteran from the Second World War who fought for Ukrainian independence against the Russians" during his speech. The House Speaker also called him "a Ukrainian hero, a Canadian hero, and we thank him for all his service."
Hunka received a standing ovation in the House. You can watch it on YouTube and other social media platforms.
Alas, a deeply disturbing component related to Hunka's military service was lying beneath the surface. He had served in the First Ukrainian Division during the Second World War. It's also commonly known by two other names, Waffen-SS Galicia Division and SS 14th Waffen Division. This division was a voluntary unit commanded by Nazi Germany that's been repeatedly accused of murdering Jewish and Polish civilians.
If the First Ukrainian Division rings a bell, there's a reason why.
In July 2020, a war monument dedicated to this division in the St. Volodymyr Ukrainian cemetery in Oakville, Ont. It was originally treated as a "hate-motivated" incident by local police, which angered Jewish groups, human rights advocates and others. This incident was covered extensively by the national and international media.
Another war monument honouring this controversial Nazi-aligned voluntary unit in Edmonton's St. Michael's Cemetery was defaced in Aug. 2021. The Friends of Simon Wiesenthal Center for Holocaust Studies called for its removal, with the Center's director of policy, Jaime Kirzner-Roberts, calling it "nothing less than a glorification and celebration of those who actively participated in Holocaust crimes as well the mass murder of Polish civilians."
Yet, no Liberal seemingly made this connection. That's not terribly surprising, because no Liberal made the connection between Hunka and this division, either.
Rota, who admitted that he invited Hunka when he honoured him, clearly didn't know anything about this. Neither did his staff. While he did issue an apology on Sept. 24, followed by a statement in the House of Commons the following day, this gesture came far too late. The damage had already been done, and he was the major cause of it.
How could the Liberals have messed this up so badly? That's a story in itself.
Apparently, the Trudeau PMO is not as tightly controlled as the Harper PMO was. That's what I've consistently heard (and been told) since the Liberals took power in 2015. There's no reason not to believe this, considering similar screw-ups by this federal government involving Joshua Boyle, Jaspal Atwal and Laith Marouf.
Was Hunka properly and thoroughly vetted?
It's difficult to say. The Liberals claim to have a vetting process in place. Government House Leader Karina Gould said on Sept. 25, "When it comes to everyone that (sic) was invited to Parliament, of course that vetting happened." If that's the case, how could someone who served in the First Ukrainian Division with its tumultuous history have been vetted and passed with flying colours? The Liberals either dropped the ball, ignored the red flags that undoubtedly appeared – or need to fix this process immediately.
Did Trudeau know who Hunka was? Of course not. The PM has no sense of history and barely understands anything about, well, anything. His mediocre, ineffective leadership is a clear example of this.
That being said, the Prime Minister's staff should have known. The Speaker's staff should have known. Any Liberal Ministers and staff members involved in this process should have known.
That's what political staff are paid for. Money well spent? I think not.
Deputy Prime Minister and Finance Minister Chrystia Freeland should have known, too. The so-called "Minister of everything," whose Ukrainian grandfather, Michael Chomiak, was revealed to have been a Nazi collaborator after she had repeatedly denied it, would have been particularly sensitive to this invitation. If the Speaker's Office didn't address it with either Freeland or her office, that's completely bonkers.
This was an enormous blunder. Rota's invitation to Hunka may not have been intentional, but it doesn't negate the effects of this debacle and the fact that Canada honoured a Nazi.
Apologies aren't sufficient. Heads need to roll. Rota needs to resign.
The Trudeau government that disgraced our great country and embarrassed themselves needs to go, too.
Michael Taube, a Troy Media syndicated columnist and Washington Times contributor, was a speechwriter for former Prime Minister Stephen Harper. He holds a master's degree in comparative politics from the London School of Economics.
For interview requests, click here.
---
The opinions expressed by our columnists and contributors are theirs alone and do not inherently or expressly reflect the views of our publication.
© Troy Media
Troy Media is an editorial content provider to media outlets and its own hosted community news outlets across Canada.