The Liberals should use his departure as a means of launching a public inquiry into foreign interference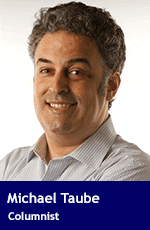 Prime Minister Justin Trudeau appointed David Johnston on March 15 to serve as special rapporteur to investigate allegations of Chinese election interference in the 2019 and 2021 elections. After nearly three months of controversy, anger and frustration from high-ranking politicians and average citizens, the embattled former Governor General of Canada announced he would be stepping down at month's end.
"When I undertook the task of Independent Special Rapporteur on Foreign Interference," he wrote in his June 9 resignation letter, "my objective was to help build trust in our democratic institutions. I have concluded that, given the highly partisan atmosphere around my appointment and work, my leadership has had the opposite effect."
The decision to highlight the "highly partisan atmosphere" surrounding this appointment was a blatant dig at the opposition parties. Considering the red flags related to Johnston's decades-long ties to the Trudeau family and long-standing interest in China, maybe he should have looked in the mirror more closely before making this assessment.
But I digress.
The soon-to-be departing special rapporteur will be submitting a "brief final report" this month. He suggested a "deep and comprehensive review of foreign interference, its effects and how to prevent it, should be an urgent priority for your government and our Parliament." He also included this thought: "I encourage you to appoint a respected person, with national security experience, to complete the work that I recommended in my first report. Ideally, you would consult with opposition parties to identify suitable candidates to lead this effort."
The Liberals would be wise to ignore Johnston's first report and forthcoming final report. While making foreign interference an "urgent priority" for Ottawa is certainly a valid assessment, his decision not to recommend a public inquiry into foreign interference in our election process flies in the face of its importance.
In fact, the Liberals should use Johnston's impending departure as a springboard for launching a public inquiry into foreign interference.
It would clearly be viewed as a positive development in this country. A majority of Canadians (59 percent) would support this, as noted in a recent Nanos Research poll. The House of Commons has also voted twice in support of a public inquiry, with only the Liberals opposing it.
"CSIS has known about (China's) foreign interference in Canada for at least the last 30 years," Michel Juneau-Katsuya, CSIS's former chief of the Asia-Pacific unit, said in late March to the Standing Committee on Access to Information, Privacy and Ethics. "Every federal government from Mr. Mulroney to Mr. Trudeau today (has) been compromised by agents of communist China. Every government (was) informed at one point or another. Every government chose to ignore CSIS's warning."
If this analysis is true, it's time for Ottawa to stop hiding its head in the sand.
Several media organizations, including Global News, have identified individuals allegedly involved in Chinese election interference. This includes Independent MP (and former Liberal) Han Dong, Independent Ontario MPP (and former PC) Vincent Ke and former consul-general Tong Xiaoling. Information from Canadian Security Intelligence Service reports, briefings and memos have served as crucial sources of reference material.
The Chinese Communist Party's alleged interest in Canadian affairs has obviously piqued our curiosity. It's also raised serious concerns about Canada's safety and security against totalitarian nations, rogue states, terrorist organizations and others. If there are growing threats to our democracy and freedom, we need to not only identify them but also deal with them and ensure they never happen again.
As Charles Burton, a senior fellow at the Macdonald-Laurier Institute and former counsellor at the Canadian embassy in Beijing, correctly said last month, "We really need to know exactly what's going on here and why there's been so much evidence presented of very serious allegations against the Chinese diplomatic authorities here in Canada."
It's worth mentioning that the day after Johnston's decision to step down as special rapporteur, Intergovernmental Affairs Minister Dominic LeBlanc left open the possibility of setting up a public inquiry with the opposition parties. "A public inquiry has never been off the table," he told the media on June 10, "All options remain on the table."
Was this an olive branch from LeBlanc, or was he floating a trial balloon? The jury is still out. Let's hope it's a positive sign, at the very least.
Michael Taube, a Troy Media syndicated columnist and Washington Times contributor, was a speechwriter for former prime minister Stephen Harper. He holds a master's degree in comparative politics from the London School of Economics.
For interview requests, click here.
---
The opinions expressed by our columnists and contributors are theirs alone and do not inherently or expressly reflect the views of our publication.
© Troy Media
Troy Media is an editorial content provider to media outlets and its own hosted community news outlets across Canada.